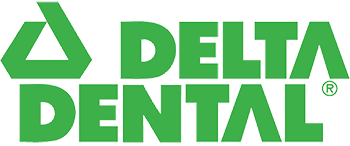 Delta Dental
Need Help? Call us toll-free:
We Accept Your Dental Insurance

Awesome place! Welcomed with a genuine smile.The dental hygienist was very kind and walked me through the whole process smoothly. Afterwards, the receptionist was ever so kind to explain in detail to me what a crown is with a model and everything, as I was unfamiliar with it and the process it entails. I never felt pressured to make any decisions or rushed out. A lot of people feel apprehensive about visiting the dentist because they worry that the dentist will recommend expensive or extensive work be done for the sake of money but I've never felt that way with any of the dentists I've seen at this location and I've been coming here for years. I highly recommend this dental office for any dental work you may need.

gracias, todos, en channel lsland, hacen un buen trabajo y ,son muy amables con las personas,.

I love this dentist office and staff.I was treated well and was able to discuss my dentals problems. They listened to me and gave me the best approach to deal with my extensive damage.My appointments are easy to get scheduled.Timely visits and they will take you in early if time allows. Very grateful to have this group of dentists available in the County.

More reviews
Channel Islands Family Dental Proudly Accepts Delta Dental Insurance
Have you been searching for a trustworthy dentist that accepts Delta Dental insurance near the Port Hueneme, Oxnard, Santa Paula, Ventura or Newbury Park communities??
If so, make Channel Islands Family Dental your first-choice family dental office that accepts Delta Dental patients.
Now, you can take care of your teeth with confidence with help from affordable dental insurance.
We only accept PPO
PPO is short for Preferred Provider Organization and allows patients to choose any physician they wish, either inside or outside of their network.
HMO stands for Health Maintenance Organization, and the coverage restricts patients to a particular group of physicians called a network.
---
HMO vs. PPO for Dental
HMO and PPO plans for dental care—called DHMO and DPPO—work just the same way as regular HMOs and PPOs. A DHMO will require a primary care dentist and usually comes with lower out-of-pocket expenses and typically no coverage outside of the network.
Our most popular services
Find your Service!
Our Offices
Our Newbury Park Office
1620 Newbury Road, #5, Newbury Park, CA 91320