My husband had a some work done and was very pleased with the office. The staff are very nice and helpful. The Dr was fantastic.
Excellent. I was attended to right away, the work was done and I was on my way. The service and speed was better than any other dentist's office I've ever been to.
more reviews
book now
Dental Crowns
Today, with advances in science and technology, dental crowns are more sophisticated in terms of their properties such as resistance, toughness, texture, shine, opacity, adaptability, durability and mimicry with the remaining biological structures; making the prognosis of dental rehabilitation treatment more encouraging in many cases. However, it should be noted that all prosthetic treatment always goes hand in hand with the operator's expertise, to make a precise diagnosis and to indicate this or that rehabilitative treatment. The different dental crowns that are offered in clinics vary according to the place, culture, education, but especially the purchasing power of the patients.
WHAT IS DENTAL CROWN?
A dental crown is a tooth-shaped "cap" that is placed over a tooth covering it to restore its shape and size, strength, and/or to improve its appearance. The crown fully encases the entire visible portion of a tooth that lies at and above the gum line.
Crowns are custom made to fit over each tooth. They can be made of a variety of different materials, including ceramics, porcelain-and-metal, gold, or resin.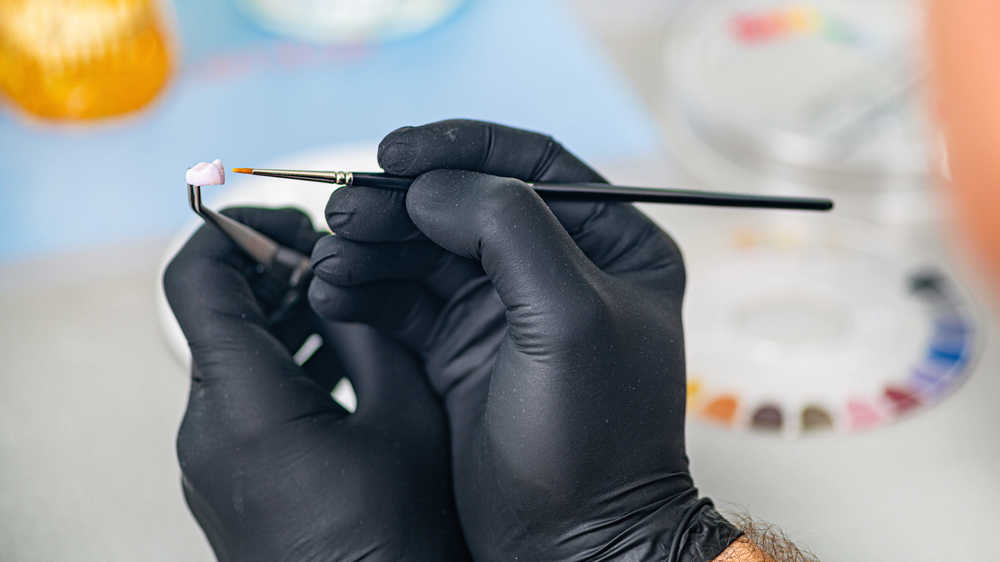 WHICH CROWN MATERIAL SHOULD I CHOOSE?
In order to recommend you wich materials are the best, your dentist will first consider factors such as:
• Tooth's location
• How much of the tooth will show when you smile
• Position of your gum tissue
• Function of the tooth that needs the crown
• How much natural tooth is remaining
• Color of the surrounding teeth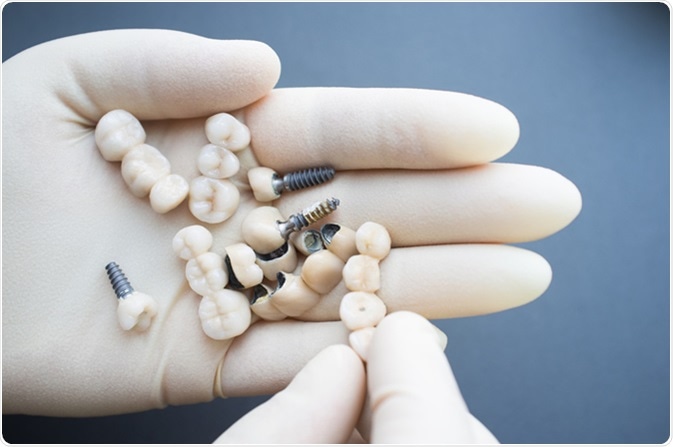 HOW DO I KNOW IF I NEED A CROWN?
If you have a large cavity that's too big for a filling, it may be time for a crown. You may also need a crown if your tooth is: severely worn down, cracked or weakened. Crowns are also recommended following a root canal on a tooth, because the tooth is more fragile and needs protection.
You may be a candidate for a crown if you're missing a tooth, and the dentist needs to put in a dental bridge or a tooth implant.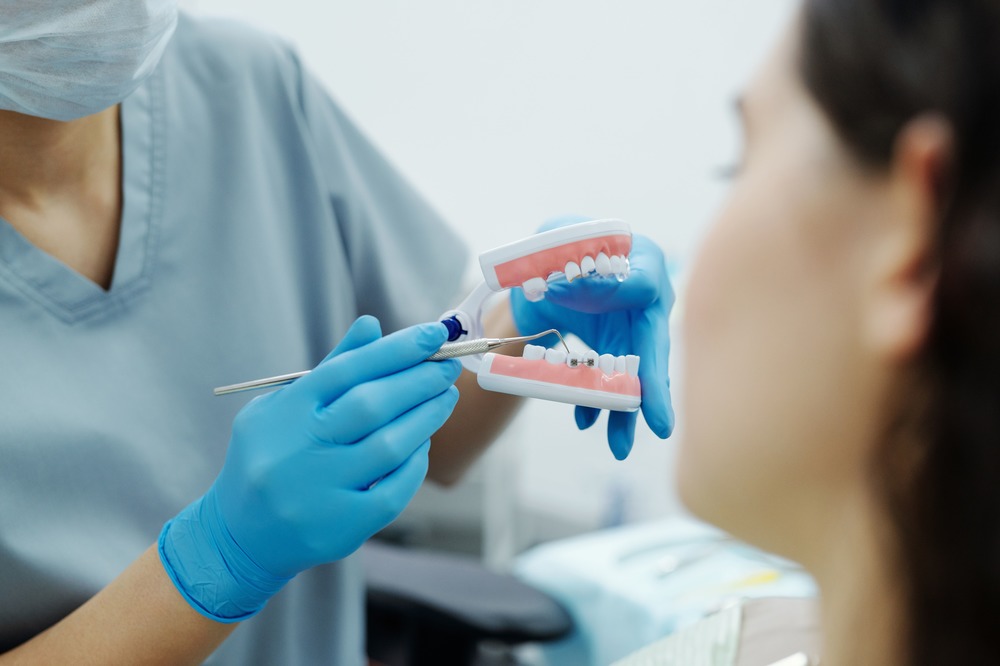 Materials that crowns are made of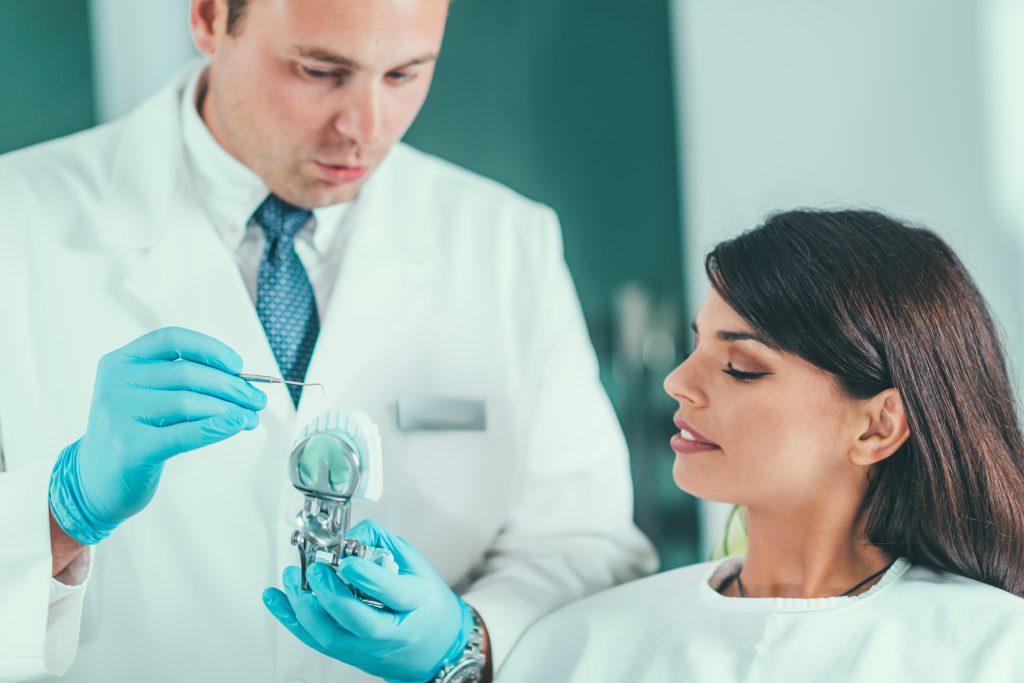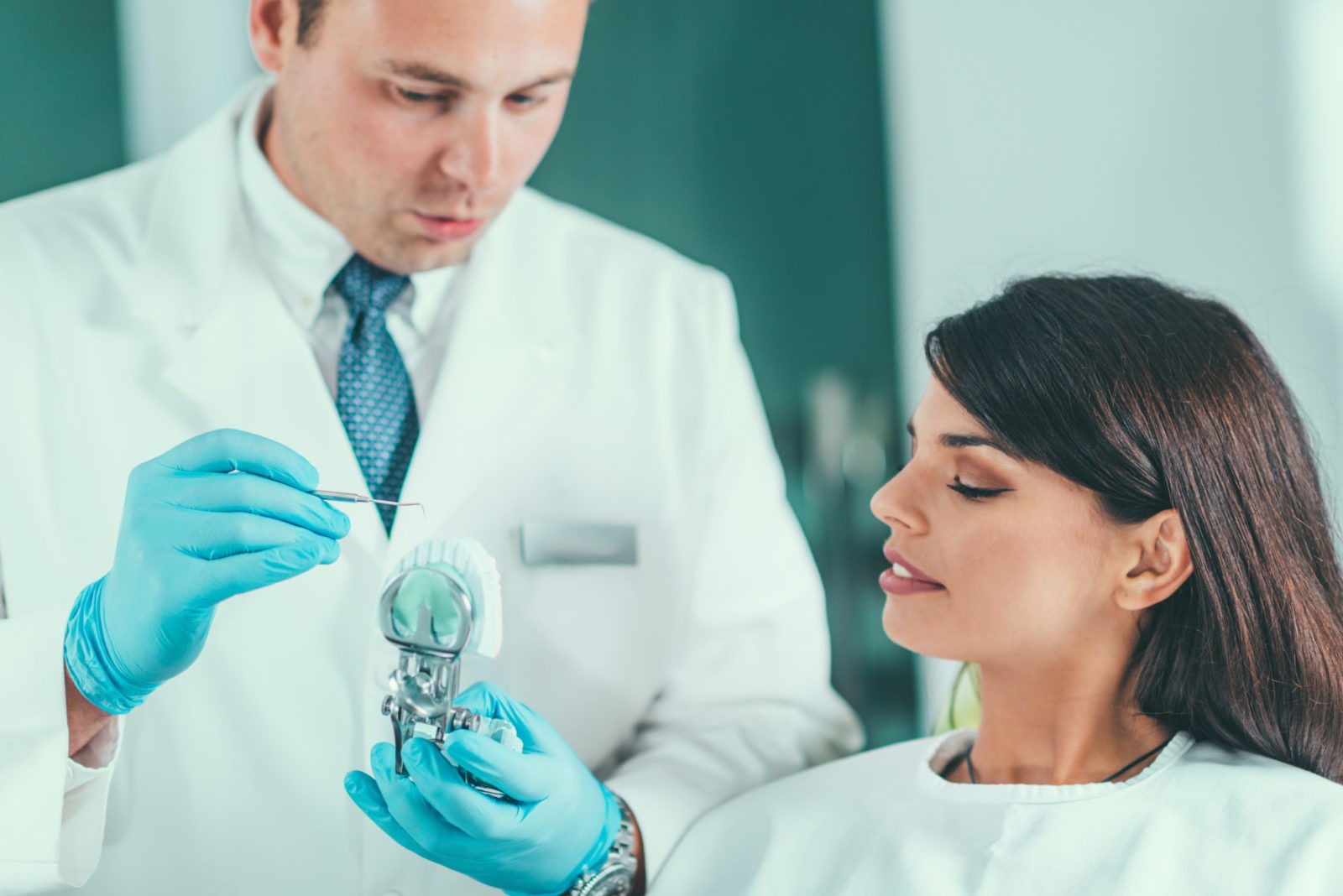 THE DENTIST WILL FIND A DENTAL CROWN CONVENIENT WHEN:
In situations such as:
• Replace large fillings, when not enough tooth remains
• Prevent a weakened tooth from breaking
• Cover a discolored or deformed tooth
• Cover a tooth that has undergone root canal treatment
• Improve the aesthetic appearance of an anatomically affected tooth.
• Repair a fractured tooth
• Cover a dental implant
• Place a bridge
CONTACT US
It is comforting to know that our oral health is in the hands of dental professionals in whom we trust our smile. Still, it is necessary to advise people that dental treatments are lasting as long as patients will adopt the measures required to ensure the longevity of your dental crown or bridge, such as:
It will be essential to keep your gums and teeth healthy by brushing with fluoride toothpaste twice a day along with daily flossing.
Go to the hygienist or dentist regularly for regular check-ups and professional cleanings.
To avoid damaging the dental crowns or bridges, avoid chewing hard food, ice, or other hard objects.
At Channel Islands Family Dental,  we offer our patients the best quality dental crowns. Visit our dentists at Oxnard , Santa Paula, Ventura, Newbury Park y Port Hueneme  to find out about dental implants.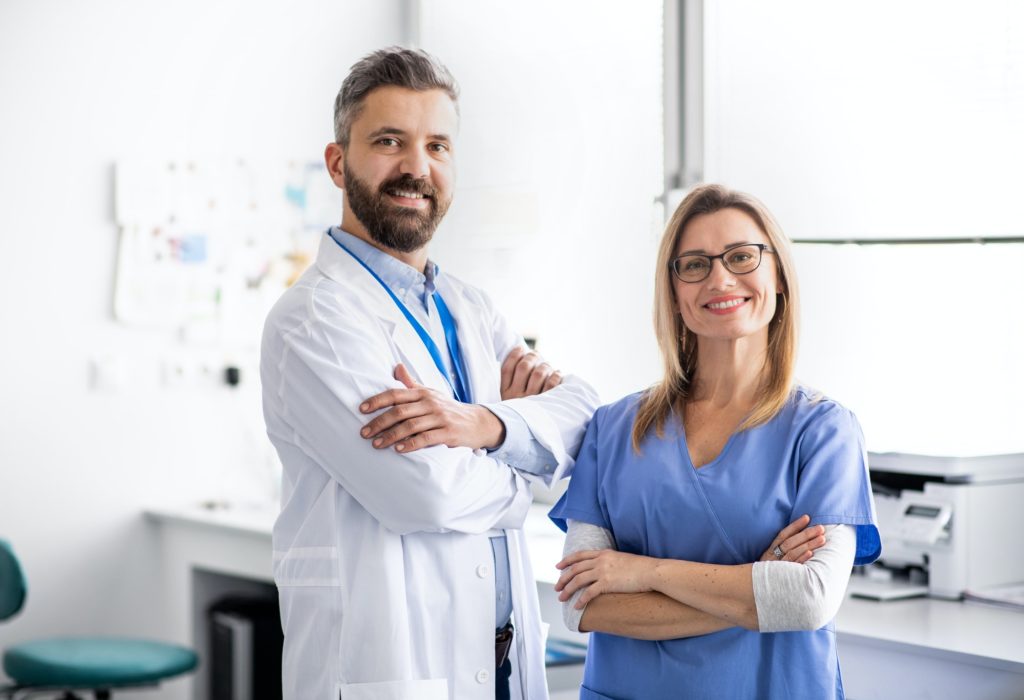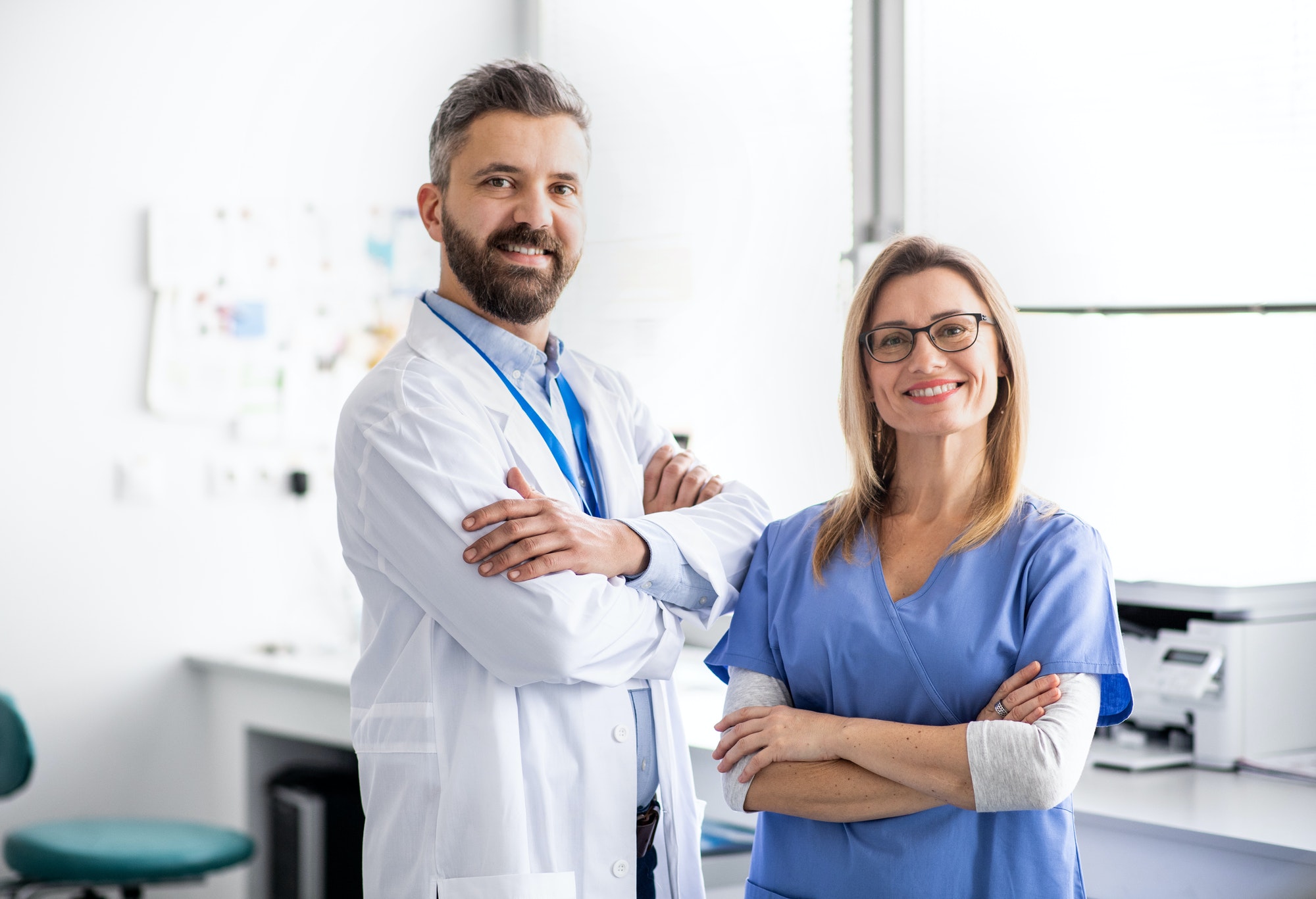 Dental Insurances We Accept