Last Updated on: 17th August 2023, 03:23 am
Welcome to Channel Islands Family Dental Office – Your Trusted Newbury Park Dentistry!
At Channel Islands Family Dental Office, we take pride in being the premier dental practice in the heart of Newbury Park. Our experienced team of dentists and staff is committed to providing exceptional dental care in a warm and welcoming environment. Whether you need a routine check-up or advanced dental treatments, we are here to serve you and your family's oral health needs.
Meet Our Newbury Park Dentists:
Our highly skilled dentist newbury park ca are dedicated to delivering the highest standard of care for patients of all ages. With a focus on personalized treatment plans and patient education, we strive to ensure that every individual who walks through our doors receives the best dental care possible.
Comprehensive Dental Services:
At our Newbury Park dental group, we offer a wide range of comprehensive dental services, catering to all your oral health needs under one roof. Our services include:
Preventive Dentistry: Regular check-ups, cleanings, and dental exams are essential to maintain optimal oral health. Our Newbury Park dentistry team will help prevent dental issues before they become major problems.
Restorative Dentistry: From dental fillings to crowns and bridges, our skilled dentists can restore your smile and its functionality effectively.
Cosmetic Dentistry: Achieve the smile of your dreams with our cosmetic dentistry options, including teeth whitening, veneers, and Invisalign.
Dental Implants: If you have missing teeth, our Newbury Park dentists can help restore your smile and confidence with dental implant solutions.
Emergency Dentistry: Dental emergencies can happen at any time. Count on our experienced team to provide urgent care when you need it the most.
Advanced Technology and Comfort:
Our Newbury Park dental office is equipped with state-of-the-art technology, ensuring precise diagnoses and effective treatment options. We also prioritize your comfort during each visit, making your dental experience as pleasant and stress-free as possible.
Patient-Centered Approach:
As a patient-centric Newbury Park dental group, we believe in building lasting relationships with our patients based on trust and open communication. We take the time to listen to your concerns and understand your goals, tailoring our treatments to meet your unique needs.
Convenient Location:
Located in the heart of Newbury Park, our dental office is easily accessible to residents in the surrounding communities. We understand the value of your time and strive to offer flexible appointment scheduling to accommodate your busy lifestyle.
Experience the Best in Newbury Park Dentistry:
Experience top-notch dental care at Channel Islands Family Dental Office. Our dedicated team of dentists and staff is ready to provide you and your family with the highest quality of care in Newbury Park and its neighboring areas.

For the finest Newbury Park dentistry services, trust Channel Islands Family Dental Office to deliver excellent results and compassionate care. Schedule an appointment today and let us take care of your smile!
Channel Islands Family Dental Office - Newbury Park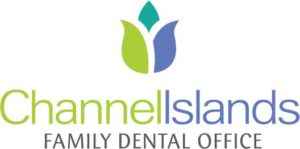 Welcome To Channel Islands Family Dental office In Newbury Park. If you're looking for dentist in Newbury Park, Channel Islands Family Dental have a few dentist ready to see you. Make An Appointment Today With Channel Islands Family Dental In Newbury Park.
Address: 1620 Newbury Road, #5, Newbury Park, CA, Newbury Park, California, 91320, United States
Phone Number: 805-410-5151
Opening Hours
Days: Monday, Tuesday, Wednesday, Thursday, Friday
Opening Time: 09:00
Closing Time: 18:00