Last Updated on: 17th August 2023, 03:08 am
Welcome to Channel Islands Family Dental Office – Your Trusted Santa Paula Dentistry!
At Channel Islands Family Dental Office, we take pride in providing exceptional dental care to the Santa Paula community and its surrounding areas. Our dedicated team of experienced dentists and friendly staff are committed to ensuring that you and your family receive the highest quality dental services in a comfortable and welcoming environment.
Santa Paula Dentistry Services We Offer:
Comprehensive Dental Examinations:
Our Santa Paula dental group believes that preventive care is the cornerstone of a healthy smile. During your comprehensive dental examination, our skilled dentists will thoroughly assess your oral health, looking for any signs of decay, gum disease, or other dental issues. Regular check-ups help us catch problems early, preventing them from developing into more significant concerns.
Professional Teeth Cleanings:
Maintaining excellent oral hygiene is vital for your overall health and well-being. Our Santa Paula dental care team offers professional teeth cleanings that go beyond what you can achieve at home. Our skilled hygienists use advanced tools to remove stubborn plaque and tartar, leaving your teeth feeling fresh and looking bright.
Cosmetic Dentistry:
If you're looking to enhance your smile's appearance, our Santa Paula dentistry services include various cosmetic treatments. From teeth whitening to veneers and smile makeovers, we can help you achieve the smile of your dreams.
Restorative Dentistry:
Should dental issues arise, our Santa Paula dental group is equipped to provide restorative solutions that can renew the function and appearance of your teeth. Whether you need dental fillings, crowns, bridges, or dental implants, our experienced dentists will restore your smile's health and functionality.
Emergency Dental Care:
Dental emergencies can be stressful, but rest assured, our Santa Paula dentists are here to help. If you experience a dental emergency, such as a severe toothache, knocked-out tooth, or broken restoration, don't hesitate to contact us for prompt and compassionate care.
Why Choose Our Santa Paula Dentistry?
Experienced and Caring Team:
Our Santa Paula dental care team comprises skilled and compassionate professionals who are dedicated to providing personalized care for each patient. We listen to your concerns and tailor our treatments to meet your specific needs.
State-of-the-Art Facilities:
Channel Islands Family Dental Office is equipped with modern dental technology, ensuring that our Santa Paula dentists can deliver the latest and most effective treatments available.
Family-Friendly Environment:
We understand the importance of creating a comfortable and family-friendly atmosphere at our Santa Paula dental office. We strive to make every visit a positive and stress-free experience for both children and adults.
Commitment to Patient Education:
Our Santa Paula dental group believes that patient education is essential for maintaining optimal oral health. We take the time to educate our patients about proper dental care techniques and the importance of regular check-ups.
Schedule Your Appointment Today!
Don't wait to experience the outstanding dental care at Channel Islands Family Dental Office. Whether you need a routine dental check-up or require specific treatments, our Santa Paula dentistry team is here to serve you. Contact us today to schedule your appointment and take the first step towards a healthier and more beautiful smile.
Remember, for top-notch Santa Paula dentistry, Channel Islands Family Dental Office is your trusted choice!
Channel Islands Family Dental Office - Santa Paula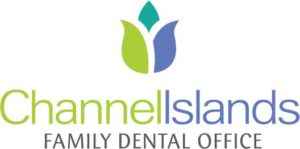 Welcome To Channel Islands Family Dental office In Santa Paula. If you're looking for dentist in Santa Paula, Channel Islands Family Dental have a few dentist ready to see you. Make An Appointment Today With Channel Islands Family Dental In Santa Paula.
Address: 248 W Harvard Blvd suite B, Santa Paula, CA, Santa Paula, California, 93060, United States
Phone Number: (805) 525-1573
Opening Hours
Days: Monday, Tuesday, Wednesday, Thursday, Friday
Opening Time: 09:00
Closing Time: 18:00