Last Updated on: 16th August 2023, 11:36 pm
Welcome to Channel Islands Family Dental Office – Your Trusted Ventura Dentistry!
Are you looking for the best dentists in Ventura, CA? Look no further than Channel Islands Family Dental Office! Our team of skilled and compassionate dentists is dedicated to providing exceptional dental care for the entire family. Whether you need a routine check-up, cosmetic dentistry, or emergency dental services, we have got you covered.
Your Trusted Ventura Dentist:
At Channel Islands Family Dental Office, we take pride in being your go-to Ventura dentist. With years of experience and a commitment to excellence, our dental team strives to deliver personalized care that exceeds your expectations. We understand that a visit to the dentist can be daunting, which is why we prioritize your comfort and ensure a stress-free experience for every patient.
Comprehensive Dental Services:
As the leading Ventura dentistry clinic, we offer a comprehensive range of dental services to cater to your unique needs. Our services include:
General Dentistry: From regular dental check-ups and cleanings to fillings and gum care, we emphasize preventive measures to maintain your oral health and prevent dental issues.
Cosmetic Dentistry: Achieve the smile of your dreams with our cosmetic dentistry solutions, including teeth whitening, veneers, and smile makeovers.
Restorative Dentistry: If you're dealing with damaged or missing teeth, our restorative treatments like dental implants, crowns, and bridges can help you regain your confidence and oral function.
Pediatric Dentistry: We understand the importance of creating a positive and comfortable environment for our younger patients. Our gentle and friendly approach makes us the preferred choice for family dental care in Ventura.
Emergency Dentist in Ventura:
Dental emergencies can occur at any time and can be extremely distressing. As your trusted Ventura emergency dentist, we prioritize urgent cases and strive to provide immediate relief and solutions for your dental emergencies. If you experience a dental crisis, don't hesitate to call us for prompt attention and care.
Why Choose Us as Your Ventura Dentistry Office?
Highly Experienced Dentists: Our team of experienced dentists brings a wealth of knowledge and expertise to address your dental concerns effectively.
State-of-the-Art Facility: We utilize the latest dental technology and modern techniques to ensure top-notch dental services and optimal outcomes.
Patient-Centered Approach: Your comfort and satisfaction are our top priorities. We listen to your needs, address your concerns, and tailor our treatments accordingly.
Affordable Dentistry: We believe that everyone deserves access to high-quality dental care. Our pricing is competitive and designed to accommodate various budgets.
Channel Islands Family Dental Office - Ventura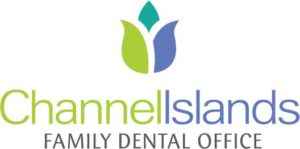 Welcome To Channel Islands Family Dental office In Ventura. If you're looking for dentist in Ventura, Channel Islands Family Dental have a few dentist ready to see you. Make An Appointment Today With Channel Islands Family Dental In Ventura.
Address: 5700 Ralston st, suite 203 Ventura, CA, Ventura, California, 93003, United States
Phone Number: 805-465-9414
Opening Hours
Days: Monday, Tuesday, Wednesday, Thursday, Friday
Opening Time: 09:00
Closing Time: 18:00