Last Updated on: 1st November 2023, 01:16 am
Causes of a Toothache
There are many reasons your tooth is aching, but the most probable reason would be inflammation of your tooth's pulp. Every person at some point in their life is exposed to experiencing a toothache, and more so in countries, there is no dental health coverage. For the same reason, many people see inflammation of your tooth's pulp solutions such as essential oils for toothache at home since accessing care services is expensive and can generate an additional health risk.
Since a toothache usually ranges from uncomfortable to disabling, often being acute and sudden, the causes can be multiple:
Caries

Tartar

Blow or injury to the jaw

Eruption of wisdom teeth

Sinusitis

Food between the teeth

Dental treatments, such as fillings, can cause temporary sensitivity.
We will offer alternatives for the management of toothache, with the use of essential oils, which can help reduce pain and inflammation; however, the use of these products mustn't be prolonged for more than two to three days since if the pain persists, it may require appropriate attention by a dentist.
Why should you use essential oils for a toothache?
If you are looking for home remedies for toothache, essential oils will surely help you. Essential oils are highly concentrated solutions with medicinal, healing, and therapeutic properties. Some properties such as anti-inflammatory, antibacterial, analgesic, antiseptic, antifungal, and antiviral are well known.
Essential oils offer oral health care benefits in the following ways:
Eliminate bad breath

Soothe and heal gums by increasing blood flow to the tissue.

Relieve pain and inflammation

Help keep the mouth clean

Reduce tartar and plaque

Fight bacteria that cause pain, disease, and cavities.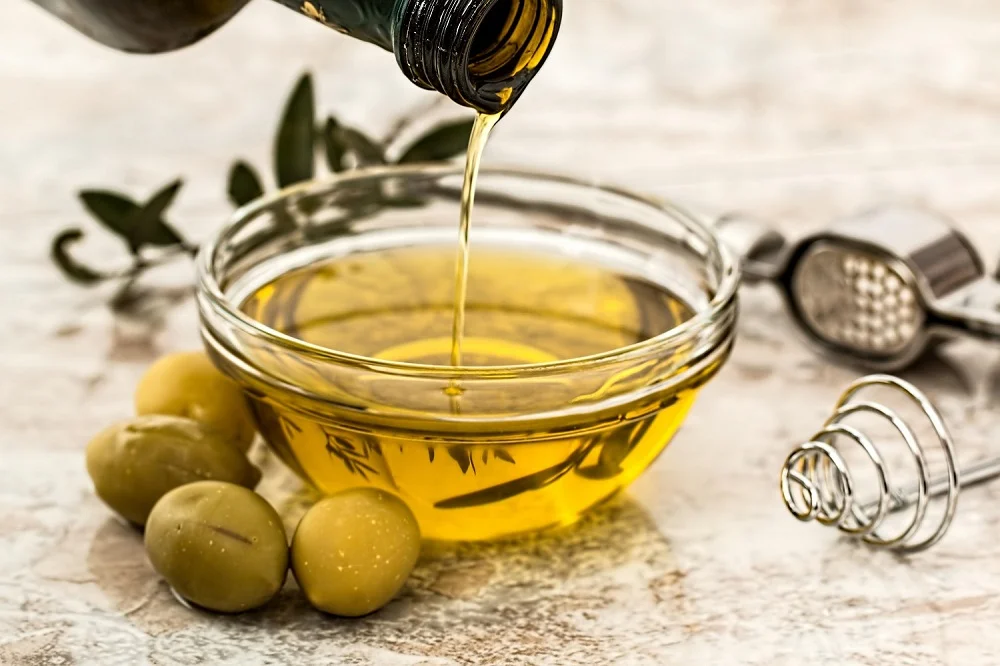 Essential oils provide a safe and natural way to treat toothaches. It is important to pay attention to your dental health and avoid the development of infections and other ailments. To avoid toothache and treat it, it is essential to maintain proper dental hygiene.
5 Best Essential Oils for Toothache
Clove essential oil
Clove is an essential oil that can provide pain relief as strong as benzocaine. Eugenol, one of the main compounds, can reduce dental pain as it acts as an analgesic.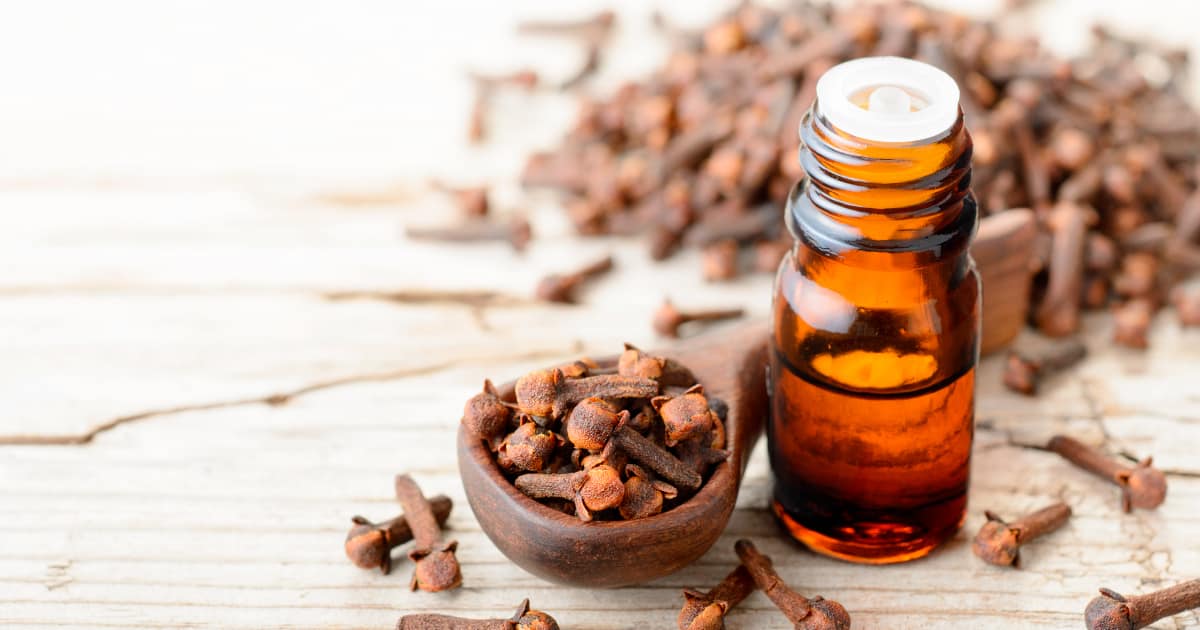 Clove oil also has antibacterial properties, which means it kills beneficial bacteria in the mouth and causes an imbalance in the oral microbiome. For this reason, I do not recommend using this remedy for more than a couple of days.
One way to use clove oil to treat a toothache is to apply a very small amount to a cotton ball or swab and gently apply it to the affected area.
The specific placement of clove oil is crucial for success; It will only work if you place the oil close to the pulp tissue (the inner substance of the tooth). BY ON AMAZON
Thyme essential oil
Thyme is another home remedy that you can find in any supermarket. Thyme also has powerful antibacterial and antioxidant properties that help treat toothaches.
You can use it by applying a few drops of thyme essential oil and a few drops of water to a cotton ball. After diluting the oil with the water, apply it to the affected area. You can also add a drop of the oil to a small glass of water to make a mouthwash. BUY ON AMAZON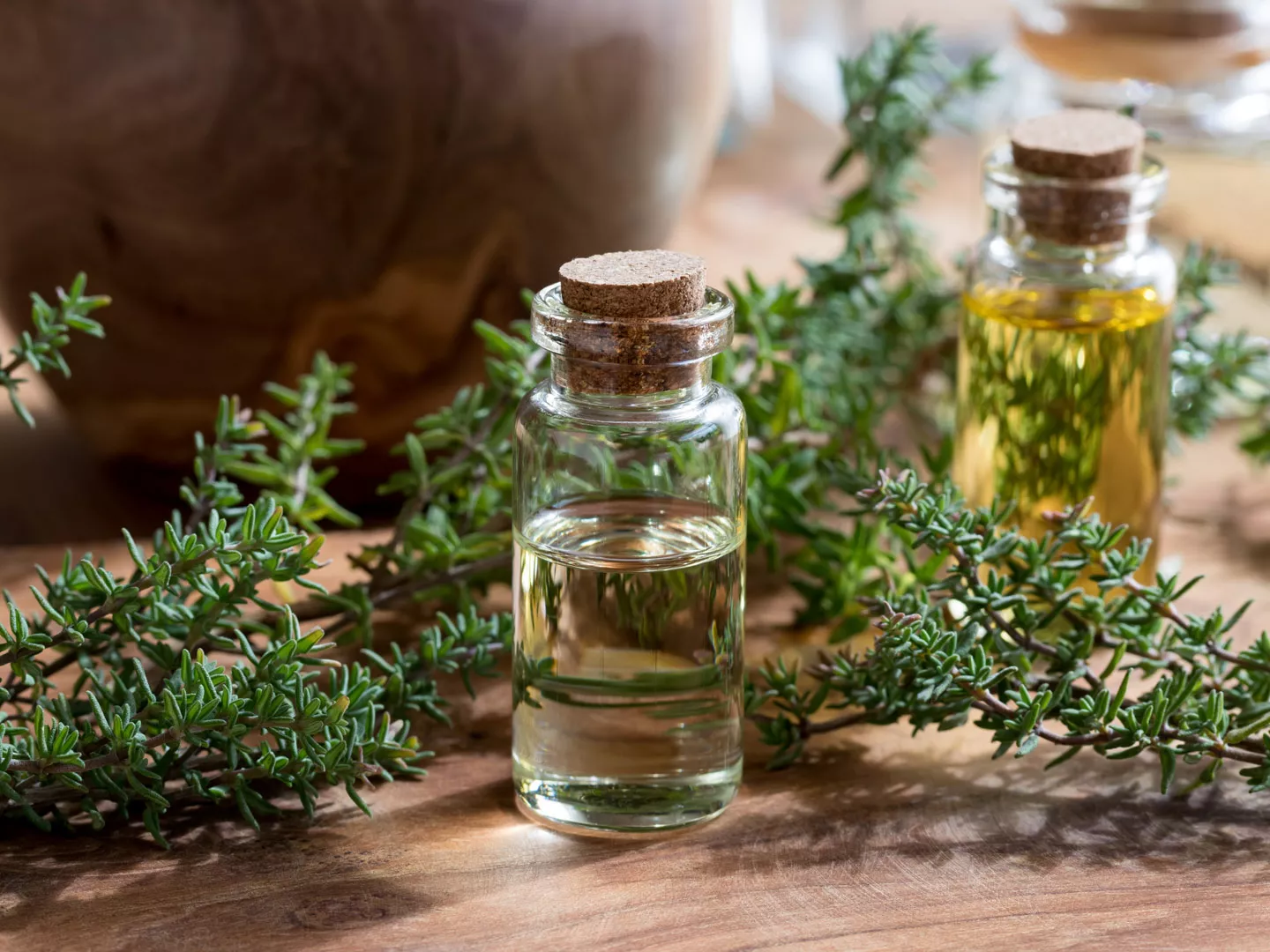 Peppermint Essential Oil
Peppermint oil is extracted from the leaves and flowers of peppermint plants. It helps reduce the biofilm on teeth and is an essential method for cleaning gums and teeth.
Many studies have shown that peppermint oil has antibacterial, antifungal, antiviral, pain-relieving properties, and counter-irritant effects.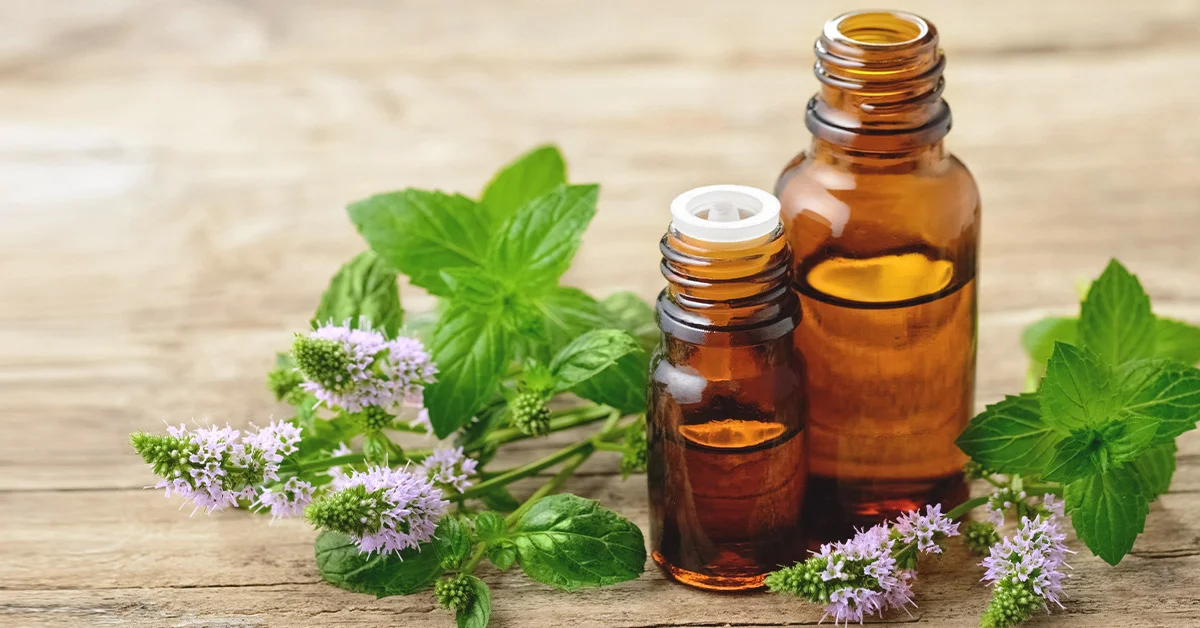 Due to the presence of menthol, peppermint oil is well known for its pain-relieving effects. Peppermint oil provides a cooling effect that helps reduce inflammation and pain.
To use peppermint oil for a toothache, add ten drops of peppermint oil to a cup of water and use it as a mouthwash. Spit out the oil, and don't swallow it. BUY ON AMAZON
Green Tea Essential Oil
This oil is the most effective essential oil for relieving dental discomfort. Tea bushes contain oil, which has an antimicrobial component. If you try it, you will find that it does an excellent job of relieving tooth and gum pain. Its properties are due to the tannic acid it contains, imparting anti-inflammatory and analgesic activity.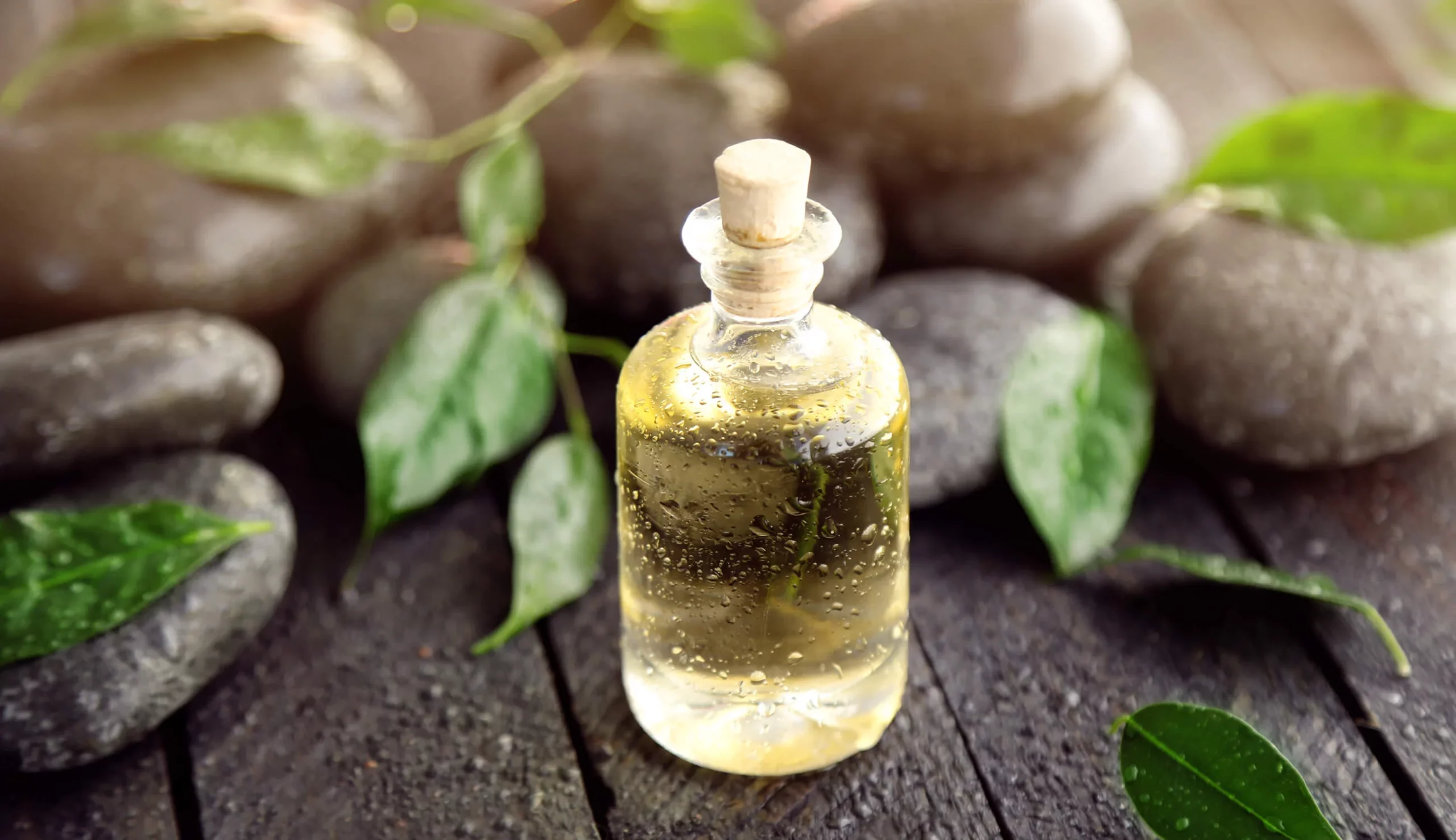 To use it, take a glass of water and mix eight drops of clove oil, peppermint oil, and tea tree oil. Move it across your lips for a few seconds, being careful not to swallow it. It is very useful in preventing dental caries.
Also, you can dilute three drops of tea tree essential oil in warm water and after brushing, use it like any mouthwash. Repeat the application two or three times a day. BUY ON AMAZON
Cinnamon essential oil
Cinnamon oil has anti-inflammatory, antiviral, antimicrobial, and analgesic properties due to the phytochemical agents in the plant. In addition, it helps fight tooth decay and bad breath.
Application on the teeth and gums reduces inflammation, pain, and other uncomfortable symptoms of infection.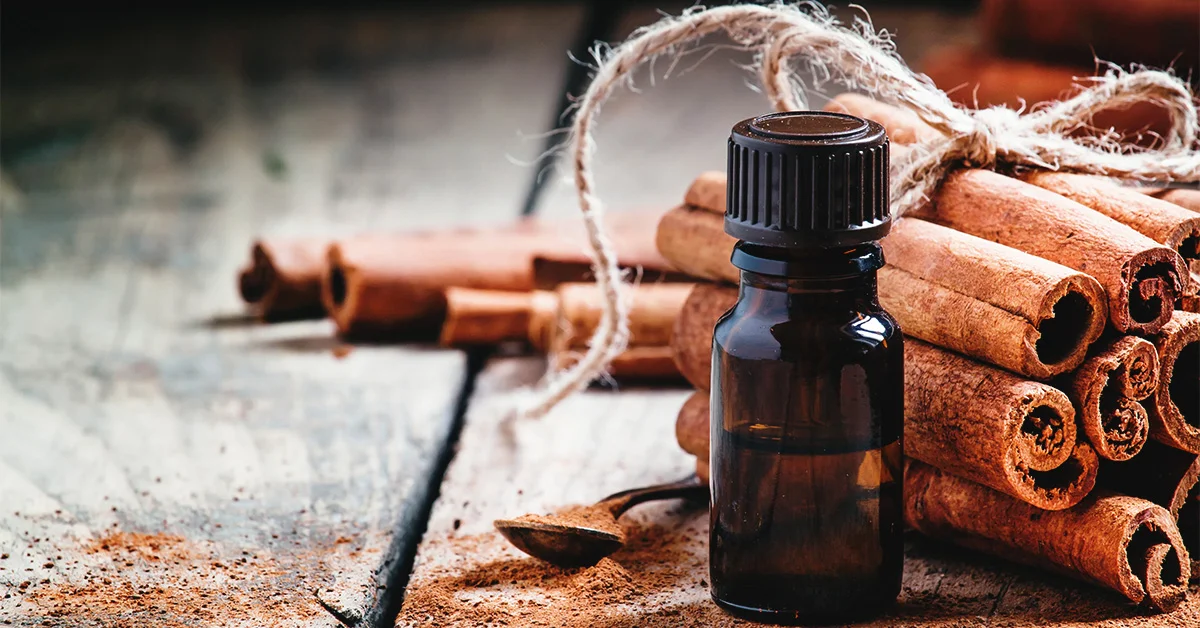 To use it, take a couple of drops of peppermint essential oil and apply it to the affected area. Cinnamon oil can also be added to water for mouthwash, and it makes an excellent gargle for toothaches or strep throat.
In this document, we have shown the oils with a powerful analgesic activity according to studies; however, there are many essential oils that help with toothache. Oils can be used in different ways: combined with water and used as a mouthwash, in toothpaste, or applied directly to the gums. BUY ON AMAZON
Precautions when using essential oils 
In patients with toothache, certain symptoms and characteristics are cause for concern. These signs are a warning that a dental infection may have spread:
Headache and/or confusion

Fever

Swelling or tenderness in the floor of the mouth

Difficulty seeing or double vision
People with warning signs and swelling around the eyes should go to the hospital immediately. 
Contact us
If you have any questions about this or other topics, you can contact us at Channel Island Family Dental as well as our Facebook page. We look forward to your visit, and we will make a timely diagnosis. Our dentists in Oxnard, Saint Paula, Venture, Newbury Park, and Port Hueneme will be able to guide you towards the best treatment to take care of your health and give you back your best smile.
Bibliography
R, Mahmoud RS, Baroudi K. Essential oils, their therapeutic properties, and implication in dentistry: A review. J Int Soc Prev Community Dent. 2015 Sep-Oct;5(5):335-40. DOI: 10.4103/2231-0762.165933. PMID: 26539382; PMCID: PMC4606594. (accessed August 26, 2022). Available in: https://www.ncbi.nlm.nih.gov/pmc/articles/PMC4606594/
Brunilda Nazario, MD. Toothache Home Remedies (Internet). WebMD, LLC. Updated: July 31, 2020 (consulted on August 26, 2022). Available in: https://www.webmd.com/oral-health/home-remedies-toothache
Mark Burhenne. 11 Home Toothache Remedies: Evidence-Based Relief That Works (Internet). Ask the Dentist. Updated: October 26, 2021 (consulted on August 26, 2022). Available in: 

https://askthedentist.com/toothache-remedies/

  Kumarswamy A. Multimodal management of dental pain with focus on alternative medicine: A novel herbal dental gel. Contemp Clin Dent. 2016 Apr-Jun;7(2):131-9. doi: 10.4103/0976-237X.183066. PMID: 27307656; PMCID: PMC4906852. (accessed August 25, 2022). Available in: 

https://www.ncbi.nlm.nih.gov/pmc/articles/PMC4906852/

 8 Best Essential Oils for Toothache That Work Wonders (Internet). The Natural Side. (accessed August 25, 2022). Available in: https://thenaturalside.com/essential-oils-for-toothache/