Transform your smile.
Change your life.
This type of restoration can be used for aesthetic rehabilitation without the need for preparation or alteration of the dental structure or the need for a cement abutment. The prosthesis known as Smile to Pressure or Snap on Smile is considered quite  comfortable and can be removed by the patient. At the same time, the retention of this prosthesis is achieved by considering the anatomy of each existing tooth.
This prosthesis creates a good vertical dimension, with sufficient function and aesthetic appearance. It can be used for aesthetic rehabilitation and as a guide for implant prosthesis or fixed restoration to be performed. In addition, it can correct various cases, including diastema in the anterior teeth and teeth with a brown color due to the consumption of coffee and tea, cases of missing teeth
Back to menu
INDICATIONS AND CONTRAINDICATIONS
This form of restoration can be used in various cases, including for patients who have diastema and those who have a stain on the anterior teeth. It is a provisional prosthesis for implants or for those who have lost their teeth and want a rehabilitated esthetic. Pressure Smile can be seen in Figure 1. The following cases are indicated for a restoration pressure smile:
1
Patients who want a quick and instant new smile for a short time.
2
As a transition before the patient commits to permanent veneers luminous or another type of porcelain.
3
An economical option when one or more missing anterior teeth needs to be replaced, compromising the patient's esthetics, while the patient saves up for a permanent prosthesis.
4
A prosthetic, immediate implant at the time of implant placement during recovery.
5
A functional tool for patients with parafunctional habits.
6
A temporary type of restoration where patients can see their new smile to encourage them to undertake a more comprehensive treatment.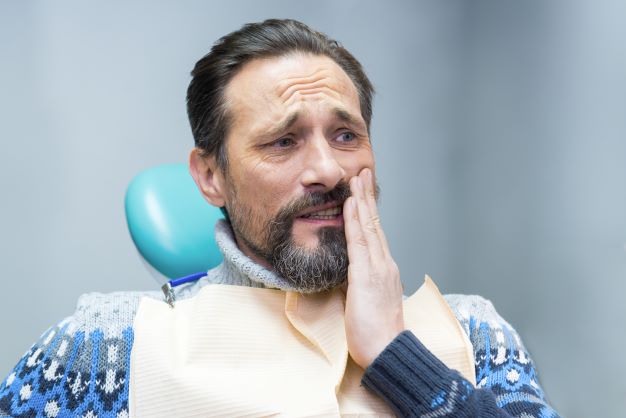 Problems occur in a patient such as a complete loss of teeth because there is no retention of the remaining teeth or missing tooth. In addition, it also occurs in patients with protrusion and those who have complex periodontal problems due to the retention of restorations, including teeth. In patients with a periodontal retention problem, it may result in exacerbating tissue damage. Thus, the result might not be maximized.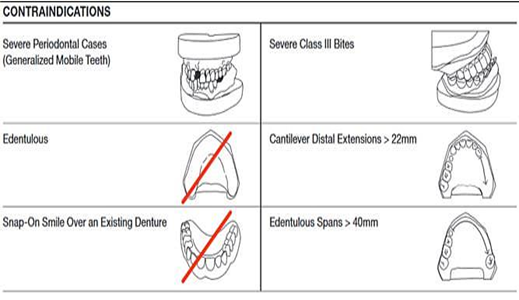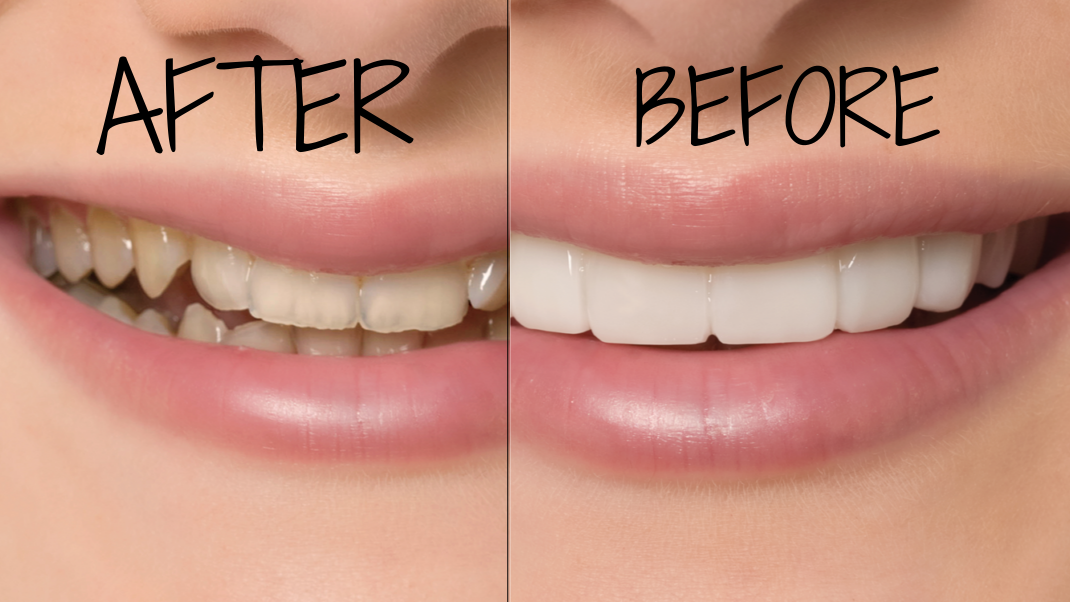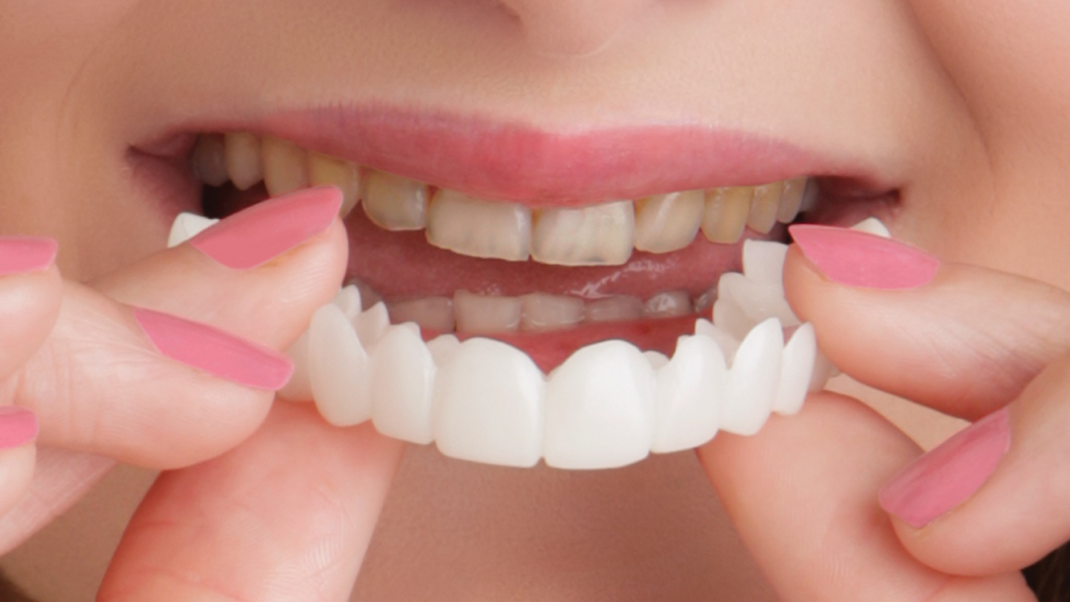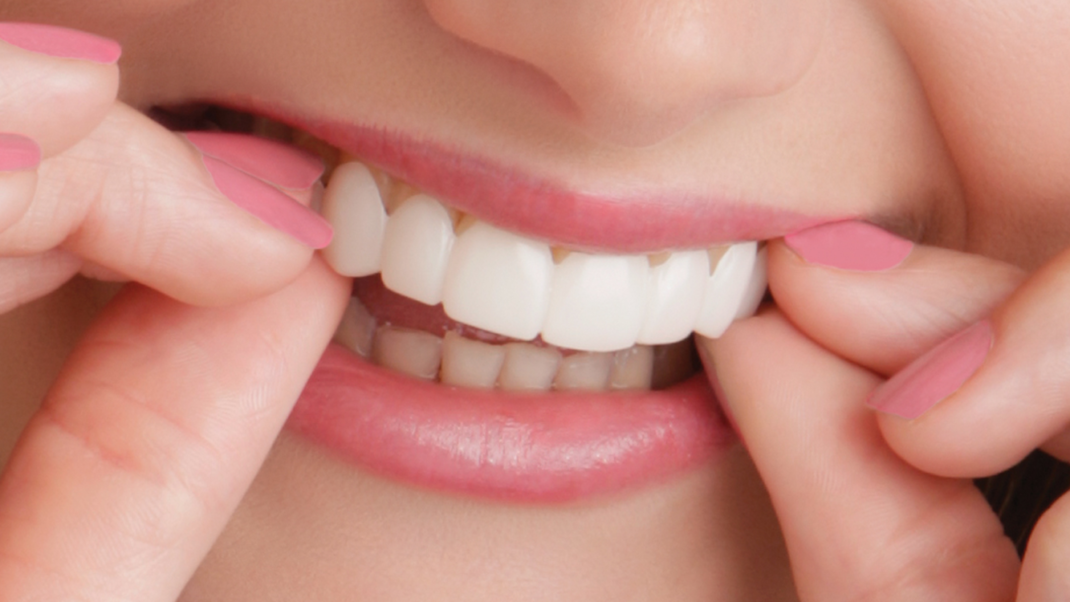 The advantages of this prosthesis include an aesthetic appearance, excellent retention, and no pressure in the area. Suitable for a dental implant, it does not interfere with occlusion and can be easily removed by the patient.
The thermoplastic ingredients acetyl in Snap On Smile and Smile Pressure can be made as thin as 0.5 mm and still maintain their strength. The product is highly resistant to staining. Patients feel more comfortable using it, and it is more resistant to discoloration and wear in terms of occlusal resistance as compared to acrylic prosthetics. Plus, it does not require natural tooth preparation, and it can last 3-5 years or more if treated properly.
Back to menu
WEAKNESSES (DISADVANTAGES)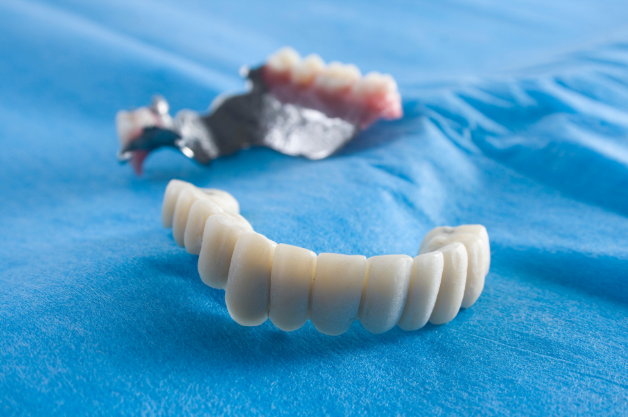 The disadvantages of the Pressure Smile include not being able to improve the aesthetics of patients with raised smile lines. This is generally the case with the resorption of bone ridges. Also, it can break when used by patients with parafunctional conditions.
Back to menu
THERMOPLASTIC ACETYL RESIN
This material is suitable for the fabrication of removable partial dentures. Removable partial prosthesis with metal frame, occlusal splint, implant abutments and materials for removable orthodontic plates, due to its resistance to chewing, this material is very suitable for maintaining the vertical dimension during temporary restorative therapy.  
•Snap on Smile
Snap on Smile is made of crystallized acetyl thermoplastic. This material is very durable and has some flexibility. Thus, it is possible to achieve retention of the contours of the teeth. The thermoplastic resin acetyl is a thermoplastic type based on polyoxymethylene, such as homopolymers with good mechanical properties and better long-term stability. This is due to its good resistance to wear and fracture.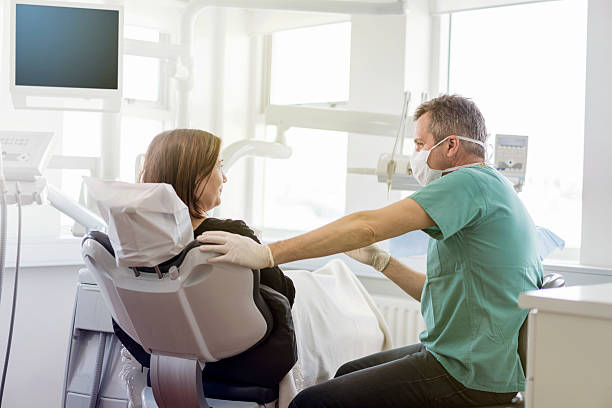 • Advantages of thermoplastic resin materials acetyl:
great physical strength 

ideal flexibility and stability

good retention

f

ree of residual monomers 

hydrophobic – does not absorb water. 

good aesthetics.

doesn't easily change color

doesn't easily change dimensions
Back to menu
• Disadvantages of acetyl thermoplastic resin materials:
 

Requires the need for special equipment.

The thermoplastic acetyl resin and elements of the denture do not use chemical bonds, so they can be easily separated from the denture.
Back to menu
CONCLUSION
An aesthetic and functional improvement to missing teeth can be made by using Snap on Smile as restoration. It is a form of rehabilitation without the need to prepare or alter the dental structure or the need for a cement attachment. It is considered comfortable and can be removed by the patient.
Contact us for general dental services
If you have any questions related to oral health for your grandparents or the elderly at home, our dentists at the Channel Island Family Dental Office will be happy to guide you through all the recommended preventive and treatment-related activities. Feel free to call us and reserve your appointment today at our dental office in Oxnard , Ventura , Santa Paula, Newbury Park and Port Hueneme.