Last Updated on: 20th May 2023, 06:59 am
Different types of dental restoration are becoming increasingly important in modern restorative practice, as they are synonymous with a natural and harmonious appearance. Therefore, when it comes to cosmetic treatments, we refer to restoration techniques or seek a better appearance of the teeth. At this point, it is very important to be clear with your specialist dentist since according to your needs or expectations, he or she will determine the type of treatment to be applied to obtain positive results that will improve the teeth and gums.
Aesthetic dentistry creates, reproduces, copies, and harmonizes teeth individually and in conjunction with restorations in order to achieve beautiful and expressive work. Many people feel more confident since a beautiful smile clearly increases acceptance in society.
What is Restorative Dentistry?
This particular specialty of dentistry is concerned with preserving, maintaining, and caring for teeth. Its purpose is to repair teeth that have suffered damage to their structure for different reasons or replace those that are missing. Therefore, the main objective is to improve oral health and functionality of the mouth. This suggests oral procedures related to the rehabilitation of functional and aesthetic properties, but also the management of diseases present in the mouth.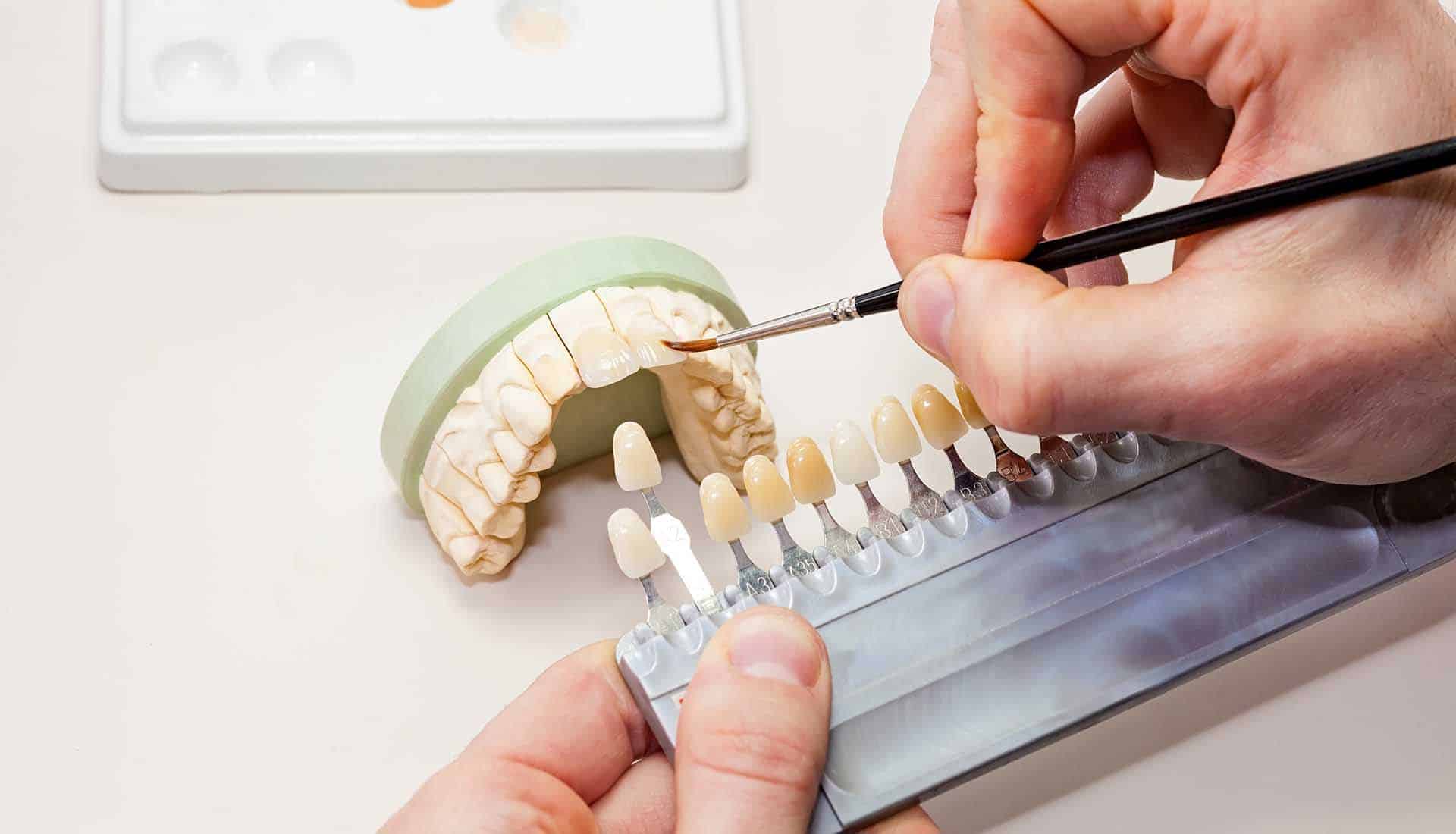 One of the procedures in this field is restorative surgery; here specialized professionals focus on teeth that are affected by medical conditions or traumatic injuries, with the purpose of improving and maintaining the function of the mouth and preventing pain or discomfort.
Some of the procedures related to this specialty are:
Insertions or inlays

Implants

Veneers

Dentures (full or partial)

Porcelain crowns

Bridges

Root canal treatment

Fillings
What is Cosmetic Dentistry?
Cosmetic dentistry is responsible for fixing your smile and the appearance of your teeth and gums. The main objective of the art of aesthetics is to achieve a beautiful smile, regardless of the technical procedures needed to obtain it. At some point, restorative dentistry techniques may be required, as in the case of implants or veneers. Good restoration work will guarantee adequate safety and mobility. In addition, there are specific procedures to align teeth and implant crowns.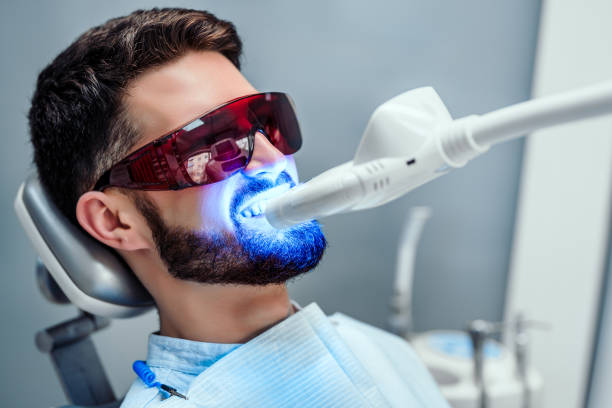 Although cosmetic dentistry is not considered a recognized specialty in the world of dental care, it nevertheless takes years of extensive study and training to become a cosmetic dentist and perform the procedures available today.
Some cosmetic procedures are:
Whitening

Porcelain veneers 

Porcelain crowns 

Bridges

Composites

Bonding dental implants

Straightening teeth 

Colored and stained teeth

Aligners
What is the difference between Restorative and Cosmetic Dentistry?
The main difference lies in the objective of each procedure: restorative dentistry focuses on improving function and oral health, while cosmetic dentistry focuses on improving the appearance of your smile.
However, some of the procedures focus on both improving functionality and aesthetics at the same time. We call this aesthetic restorative dentistry.
When a cosmetic or restorative procedure is required
The dental specialist will determine which of the two you require; however, restorative and cosmetic dentistry often overlap  For example, a restorative dentist will focus on helping the patient achieve a fully functioning set of teeth, while the cosmetic will go further, not only correcting the functioning of the teeth but also seeking a perfect smile.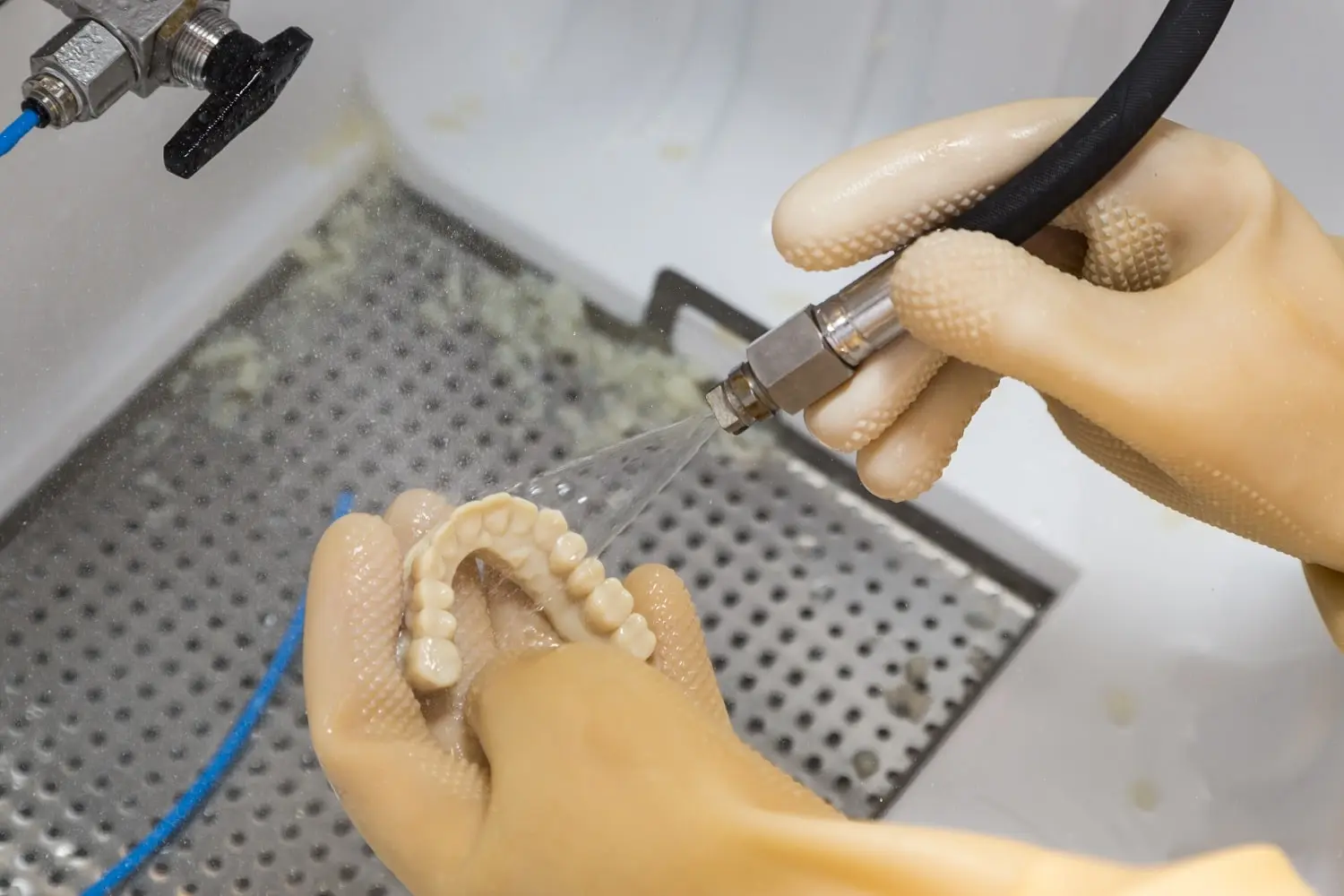 There are many cases in which this approach could be required; for example, genetic problems, cavities or advanced caries infections, broken, cracked and damaged teeth, and missing teeth, among others.
Types of Dental Restoration
There are many types of dental restorations; according to what is determined by the specialist dentist according to the needs of the patient, they may perform some of the following: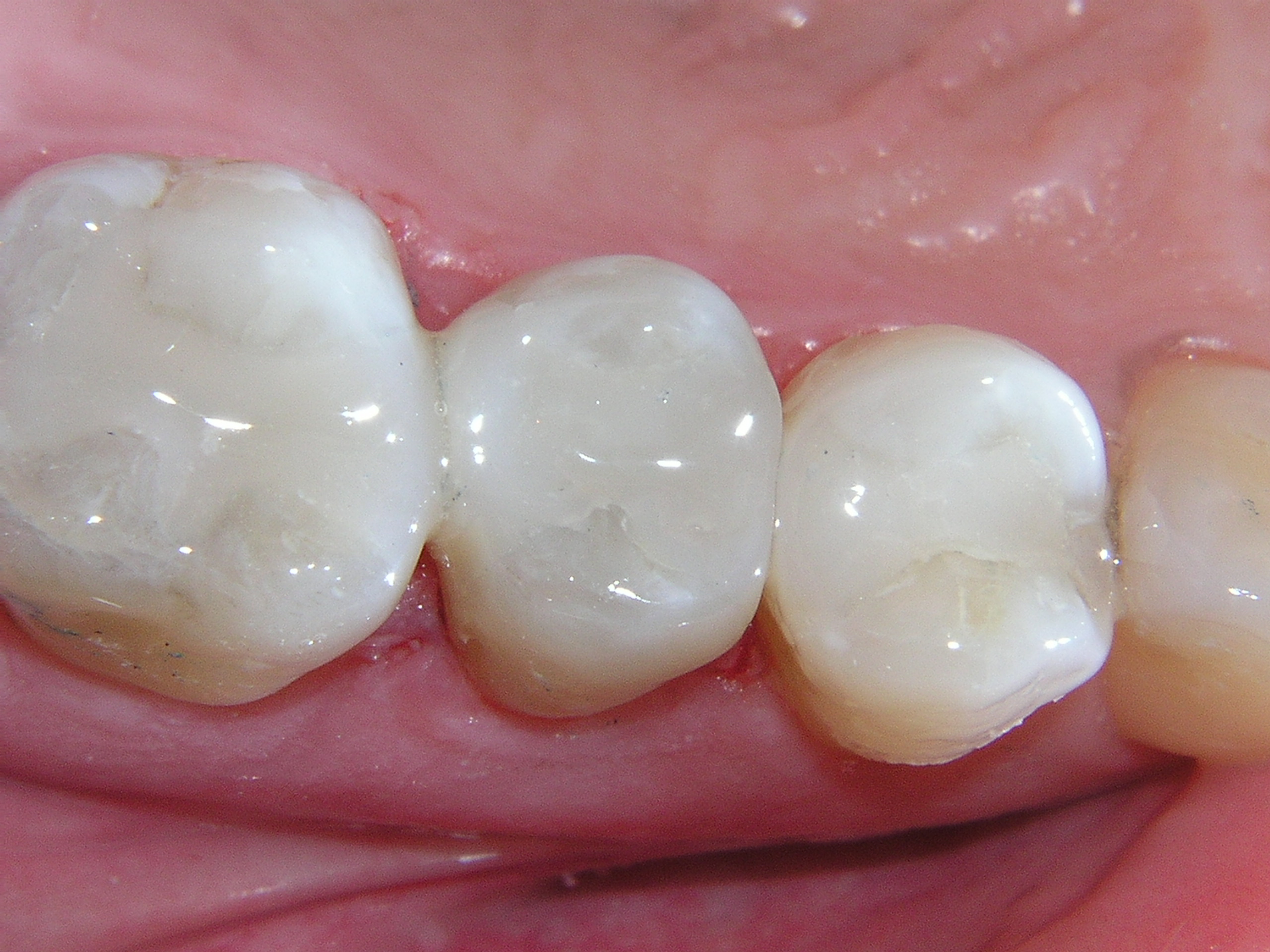 Fillings are needed when bacteria eat away at the enamel and create brown holes called cavities. In this case, the dentist removes everything affected in the tooth and the hole that remains is filled with resin and other products.
When visible damaged teeth require this procedure, your dentist may recommend a filling option that more closely matches the color of your teeth or is a better fit, such as
Composite resin (white fillings)

G

lass ionomer

Resin-modified glass
---
When cavities are very advanced or broken teeth or molars need to be repaired, dental professionals usually use crowns. Crowns placed over the entire tooth are caps. In this case, it requires the removal of part of the tooth enamel.
---
Where the decay is moderately deep, a filling may not work, and the crown might not fit properly. In this case, the dentist may use an inlay,  custom restoration that fits into your natural tooth structure like a puzzle piece, so they will stay in place.
---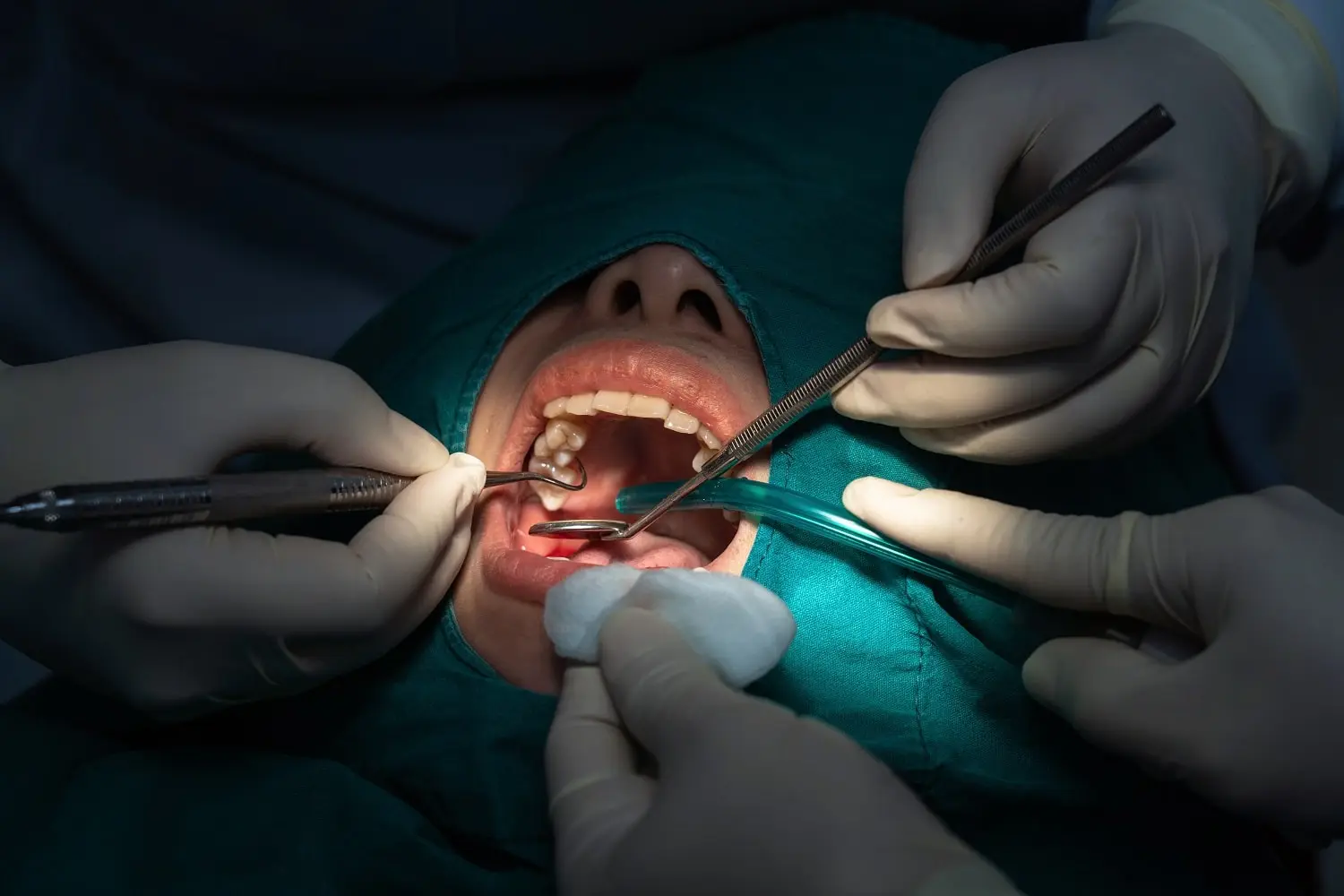 When decay reaches the pulp as the tooth is cracked and allows bacteria to enter the pulp (the inner soft part of the tooth at the root that reaches the nerve), it will cause a very serious infection, one that can be quite painful. In this case, the dentist determines that in order not to lose the tooth, it is best to perform a root canal treatment. In this procedure, the entire pulp is removed while the patient is anesthetized with local anesthesia to avoid pain. After cleaning and disinfecting the area,  the canal is filled to seal the tooth and prevent the entry of bacteria.
---
Sometimes people have accidents and lose teeth. They can be subject to advanced infections where the tooth cannot be rescued and is lost. Tooth loss can also be due to age or gum disease, leaving the tooth space absent. A bridge consists of artificial teeth with dental crowns on each side. Your dentist will alter (shave) your natural teeth on both sides of the gap. Next, they will attach the bridge to your natural teeth. Crowns fit over your natural and artificial teeth to fill the spaces between them.
---
This is a good alternative if the patient does not want a bridge. A dental implant is a small threaded post (a screw embedded in the gum) that replaces the root of a missing tooth. Once your dentist adds a crown to the implant, it functions just like a natural tooth. In this procedure, it is not necessary to alter or touch the natural teeth.
---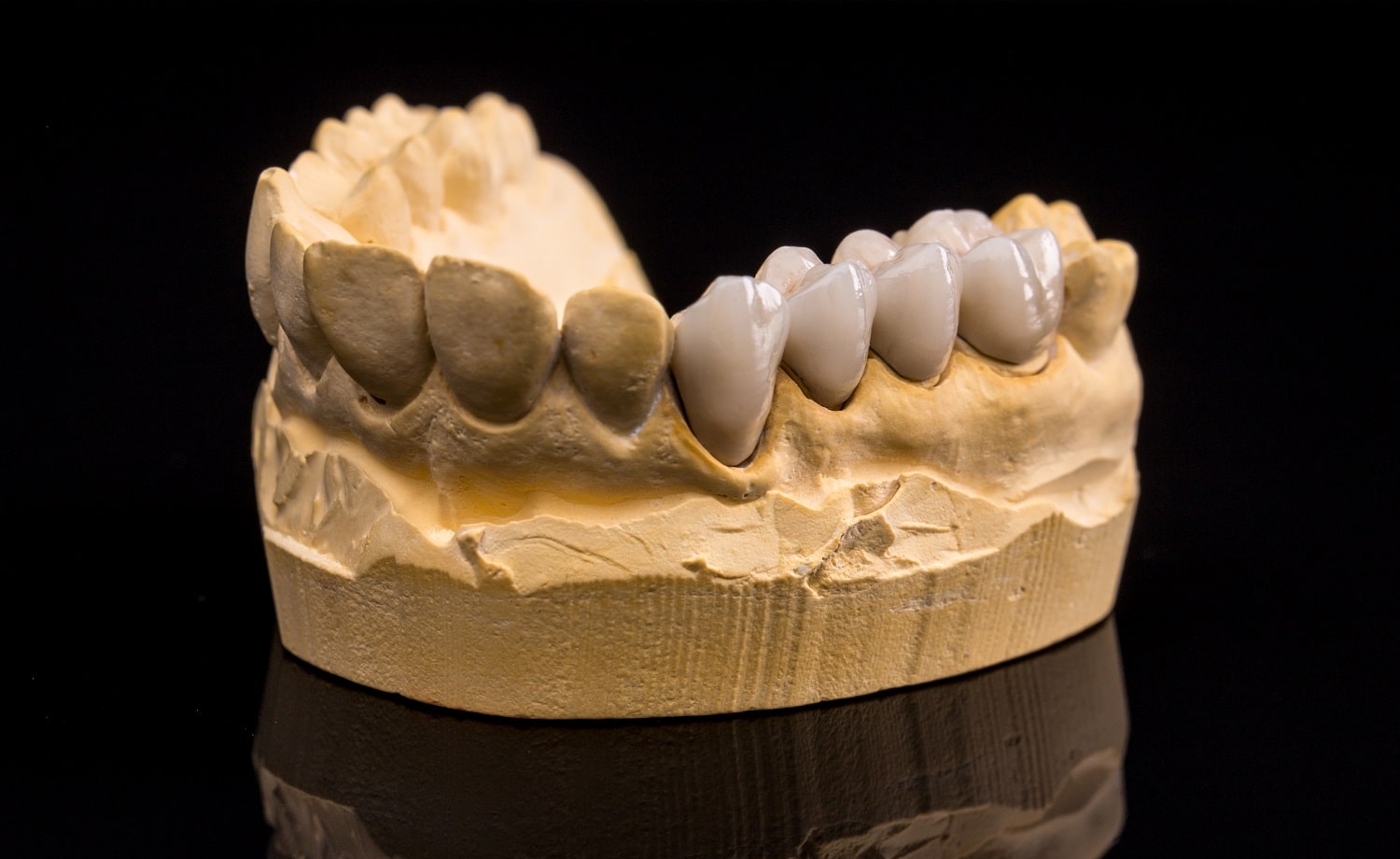 False teeth may be required in cases where all the teeth have been completely lost, either due to illness or recurrent oral health problems. Therefore, dentures are a traditional tooth replacement option. Complete dentures replace the full arch of missing teeth. Partial dentures replace multiple missing teeth in different areas.
This denture is fixed on the gum with special products so they remain in place without moving or allowing food to enter them. Another option could be implant-supported prostheses. These appliances are similar to traditional dental prosthetics; of resting on the gums, they adhere to dental implants. This offers more stability as compared to conventional dentures.
---
Veneers are like masks or a cover placed on the teeth.  These are made to measure and then glued to the outside of the teeth to improve the appearance and aesthetics of one or more teeth.
Veneers can make small or short teeth look even and more beautiful since they provide uniformity when cracked, discolored, or chipped. They can last between 5 and 15 years.
Advantages and benefits of restorative dentistry
Taking into account the examples indicated above and knowing the purpose of each, the advantages for many people will vary. In many cases, restorative work will completely transform their lives. 
Restoring oral health

Improving chewing function

Eliminating tooth pain

Reducing the risk of future dental problems 

Improving the appearance of your smile

Preserving bone density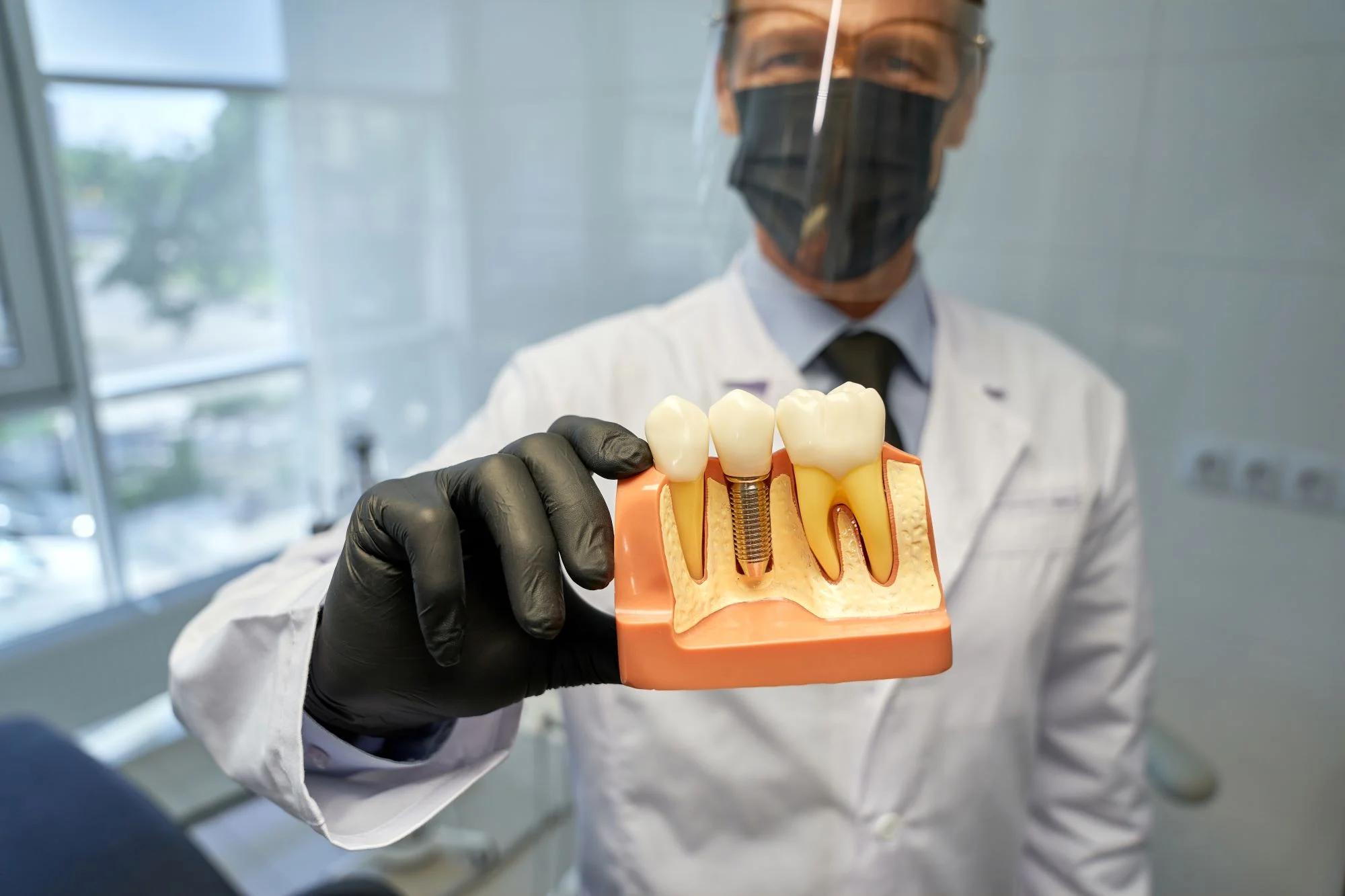 The cost of restoration will vary depending on the type of procedure required, the need for a specialist,  or the geographical location. Insurance may cover the procedure part of it. In the absence of insurance, the dentist may offer a rate for practice members. Some dental insurance companies have annual maximum coverage limits while others extend for your lifetime.
 It is important to keep abreast of your oral cavity functionality and the role of dental aesthetics, which takes visiting the dentist regularly.
Dental restoration can bring uniformity to your smile while also restoring the natural function of each tooth, making chewing and speaking easier.
Contact us
If you have any questions about this or other topics, you can contact us at Channel Islands Family Dental as well as our page on Facebook. We look forward to your visit and we will make a timely diagnosis. Our dentists in  Oxnard, Santa Paula, Ventura, Newbury Park, and  Port Hueneme will be able to guide you toward the best treatment to take care of your health and give you back your best smile.
Bibliography