Last Updated on June 3, 2023 by Dr Gustavo Assatourians DDS
Dental veneers are a type of cosmetic dentistry treatment that improve minor imperfections in teeth. These are dental prostheses placed on the external face of a tooth or several teeth. Having damaged or discolored teeth can affect confidence and self-esteem. Dental veneers can  benefit those who want a long-term solution to persistent cosmetic concerns, particularly if they do not respond to other dental treatments.
Veneers can transform smiles, increase a person's self-confidence, and ultimately change one's life for the better.
What are dental veneers?
Dental veneers are thin porcelain or composite sheets that adhere to the visible face of the tooth to improve its aesthetic appearance. Its objective is not to improve the functionality of the teeth, but only to give them a more harmonious appearance and beautify the smile.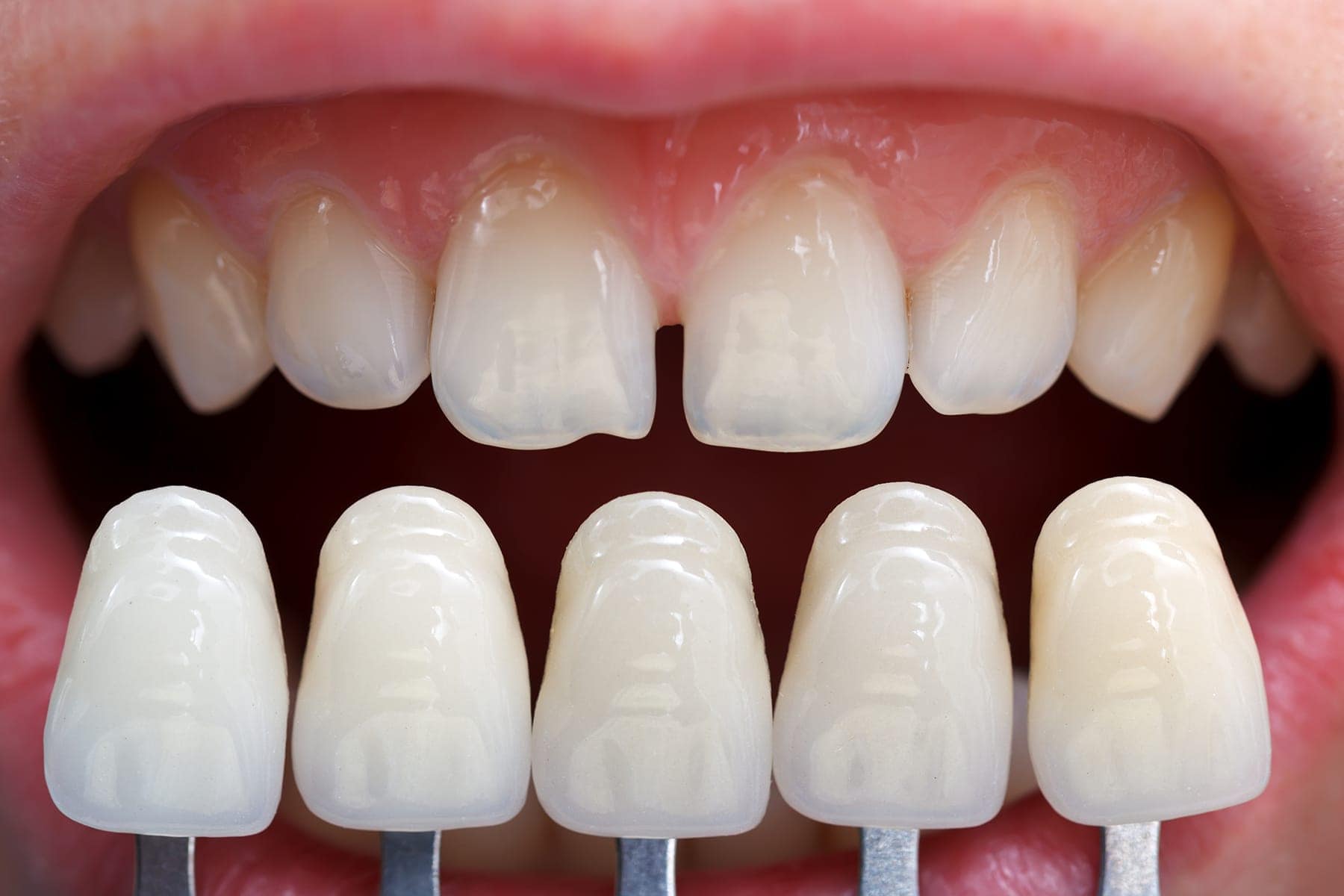 They exhibit a high degree of naturalness for each patient due to the greatest possible match to the rest of the teeth. They transform a smile by improving the size, shape, length, position, and color of the teeth.Therefore, veneers can be applied to correct common defects such as discolored, broken, crooked, separated, uneven, or worn teeth.

Types of dental veneers
There are two types of veneers: porcelain and resin-based composite. 
Porcelain veneers: these are a thin, strong cap that the dentist can place on the tops and sides of the teeth. The dentist will remove some enamel from the tooth before placing the veneers. Porcelain veneers are the same color as natural teeth, but it is possible to make them whiter to brighten the smile.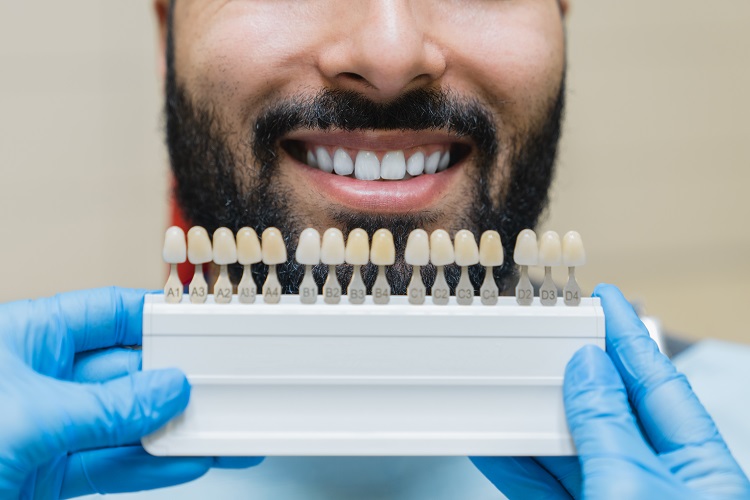 Composite resin-based composite veneers: these are similar to porcelain, but they  are less expensive and require less enamel removal. Sometimes a dentist may not have to remove the enamel before placing the composite veneer. Of note, composite veneers are generally easier to replace if cracked or damaged than porcelain veneers.
What is the procedure for placing dental veneers
According to the American Dental Association (ADA), how the dental veneer procedure is done depends upon the type a person chooses.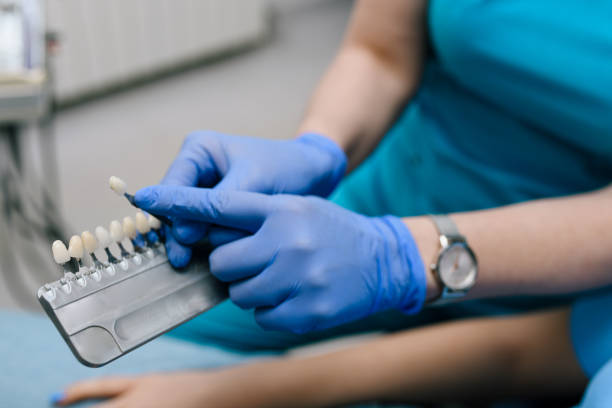 Full veneer treatment usually requires three visits to the dentist as follows: 
Diagnosis and treatment planning: At the first appointment and after an intraoral and radiographic examination, the dentist will ensure that dental veneers are the most appropriate treatment. It is vital in this first visit that you communicate to the professional your aesthetic expectations regarding the final result.
Preparation: Preparing a tooth for a veneer involves removing a minimal amount of enamel from the tooth surface, approximately equal to the thickness of the veneer to be added. Subsequently, molds during preparation are taken and sent to the prosthesis laboratory for veneer manufacturing. During the process, until the permanent veneers are placed, the patient wears temporary dental veneers.
Placement and cementation: The first task is to clean, polish, and etch the tooth to achieve a rough surface that allows a strong bond between the veneer and the tooth. Cement is applied to the veneer, which will then be placed on the tooth. Once correctly placed, the dentist will apply a special beam of light to the veneer to activate the chemicals in the cement, causing them to harden. The final steps include removing any excess cement, evaluating the bite, and making final adjustments as necessary.
Advantages of dental veneers
Veneers make teeth look natural and healthy; they are a great way to improve your smile. An improved smile equates to greater confidence and perhaps a more social and fulfilling life. Because they are very thin and held in place by a special, strong adhesive, minimally invasive tooth preparation is required. There are even veneers that do not need any type of preparation.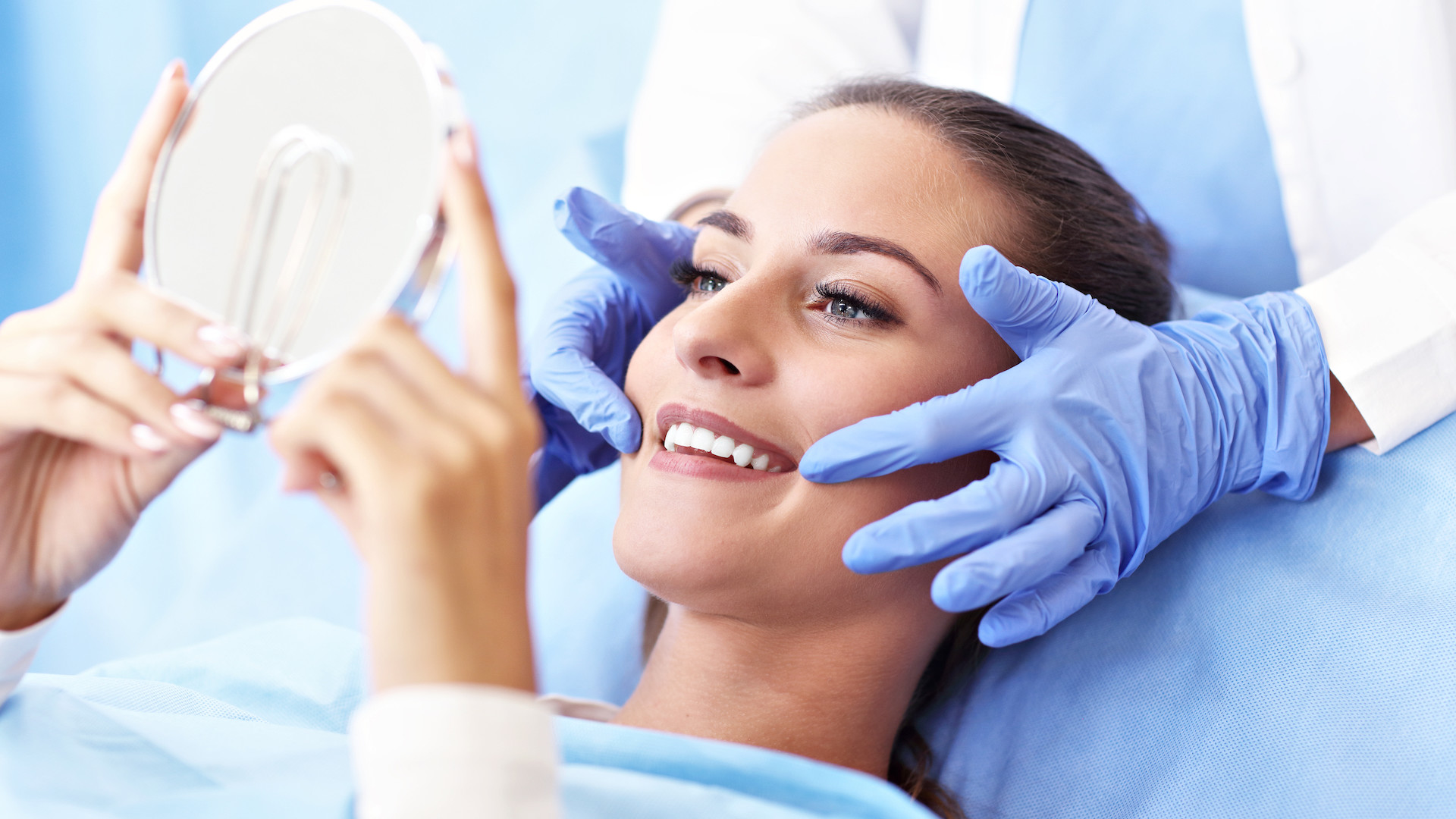 Disadvantages of dental veneers
The procedure for veneers is irreversible. Veneers are not a good option if the patient has gum disease, weak teeth, or other dental problems. They are contraindicated in patients with bruxism.
Contact Us
If you are considering this treatment and looking to choose a smile design that suits your personality, our dentists in Ventura, Oxnard,Newbury Park, Santa Paula, and Port Hueneme can guide you in your decision.
At Channel Island Family Dental, we believe in offering our patients quality service.