Last Updated on May 10, 2023 by Dr Gustavo Assatourians DDS
Almost always what happens in the body such as deficiencies, diseases, and other types of health problems are reflected in our dental health. In the case of cancer, the disease causes the greatest alterations since the affectation of the immune system allows the bacteria that inhabit our mouths to easily form colonies near our gums, and the balance of the oral cavity is lost. Saliva increases the risk of caries.
What is breast cancer?
Breast cancer is a type of cancer that occurs in the cells of the breast, and these affected cells multiply out of control. This type of cancer is the second most diagnosed in women in the US; however, while it can occur in both men and women, it has a higher incidence in women.
Breast cancer can start in one area and easily spread outside of it through blood vessels and lymphatic vessels. When this occurs it has metastasized. There are different types of breast cancer, depending on the origin of the breast tissue. For more information, you can consult the Center for Disease Control and Prevention (CDC).
The connection between breast cancer treatment and teeth problems
Can breast cancer treatment affect your teeth? The answer to that question is, yes. Most cancer treatments usually have side effects that can affect the mouth, teeth, and salivary glands. These side effects often make it hard to eat, talk, chew, or swallow.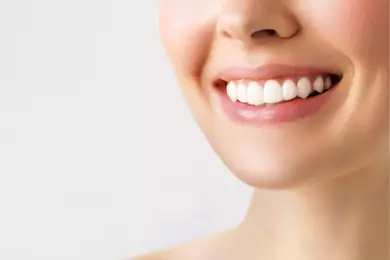 Some side effects associated with breast cancer treatment are:
Gingival inflammation.

Dry mouth (Xerostomia)

Burning in the tissues of the mouth

Pain in the jaw

Gingivitis

Increased cavities

Mouth s

ores

Thick saliva

Changes in taste

Periodontal

Infection fungal infection

Mucositis
These and other symptoms may occur at the beginning or at the end of the treatment cycle. With cancer treatment, patients are more likely to suffer from bacterial infections due to immunological suppression caused by chemotherapy. They also run the risk of presenting osteonecrosis of the jaw, and changes in the periodontal tissue, among others derived from the adverse effects of drugs. 
Does breast cancer affect the mouth?
Several studies have identified that gum disease and poor dental health are sometimes associated with breast cancer. A recent study, published in the Journal of Breast Cancer Research and Treatment, found that women with chronic gum disease are much more likely to develop breast cancer. Especially patients who receive chemotherapy as treatment have an increased risk of developing caries and periodontitis.
According to research, the chronic inflammation produced by the immune system in response to breast cancer and the presence of bacteria and viruses that lodge in the mouth not only leads to other infections but also suppresses the immune response against the action of bacteria. The presence of gum disease not only puts you at risk for infection, but it can also affect your cancer treatment.
Does breast cancer radiation affect your teeth?
Radiotherapy or radiation therapy is a treatment used to control cancer, with the purpose of shrinking and destroying tumors and cancer cells.
However, radiotherapy generates side effects, sometimes more severe than others. Specifically, glandular involvement or damage to the salivary glands can be permanent or transitory since it depends upon the radiotherapy cycle and the amount defined by the oncologist. It is estimated that during treatment, saliva production may decrease by up to 97%.
The production of saliva in normal values ​​after treatment with radiotherapy could take up to more than two years. The main complications of the effect of xerostomia and thick saliva are:
Difficulty in swallowing or swallowing

Irritations and itching in the oral mucosa

Increased risk of dental caries (radiogenic caries)

Gingival inflammation
Can breast cancer cause tooth loss?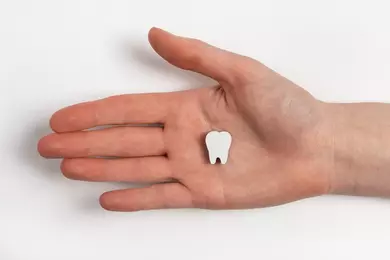 According to different studies, people who develop breast cancer have chronic or advanced gum disease and loss of teeth.
It is important to remember that gum disease begins with gingivitis and later periodontitis or an abscess, caused by the accumulation of dental plaque. Therefore, as the disease worsens, the connective tissue that holds the tooth attached to the jaw joint with the bone is lost, which causes the teeth to loosen.  If not treated in time, teeth can fall out. More teeth are lost than by caries in this case.
Do I have to tell my dentist that I have breast cancer?
If you are receiving treatment for breast cancer, you should inform your dentist as soon as possible or, in the best of cases, tell him or her in advance about your diagnosis, prognosis, and treatment scheme. This will help the professional take preventive measures against the adverse consequences of the disease. Knowing the medications in use will guide dental best practices and the rigorous controls that allow for healthy teeth. The dentist will guide the patient in the proper management of adverse reactions such as severe xerostomia or pain, among others.
You can't prevent all mouth problems, but the fewer you have, the more likely you'll be able to stick with your cancer treatment. It is important that your dentist and cancer doctor talk to each other before you start chemotherapy. Be sure to give your dentist the phone number of your oncologist.
Why do my teeth hurt after chemotherapy?
In breast cancer, inflammation and bleeding in the gums occur, but chemotherapy and radiotherapy slow down cell regeneration; therefore, healing any wound caused by eating or performing oral hygiene is more difficult and takes more time.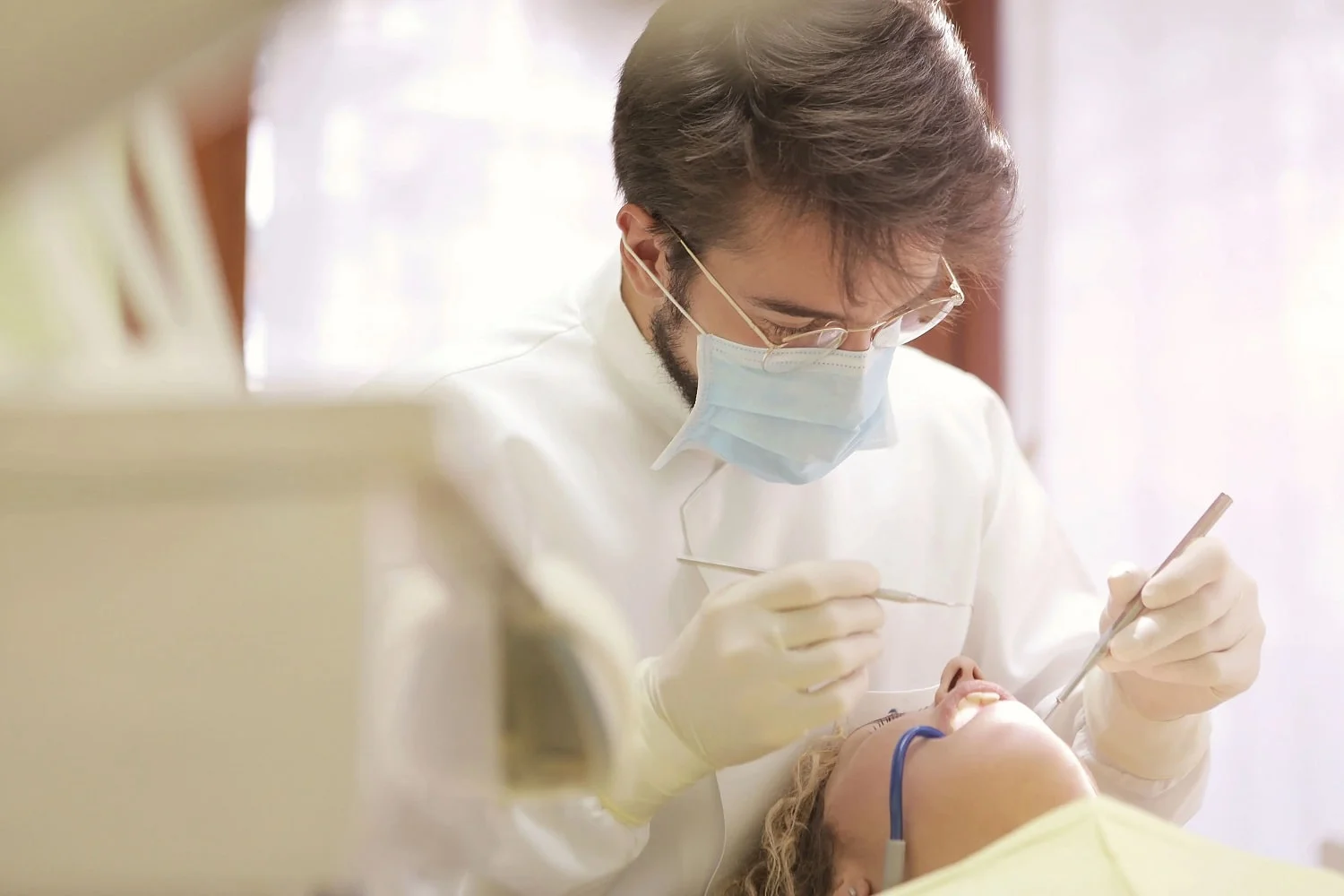 Over time, these wounds or sores become frequent, the bleeding remains, and it becomes painful to produce due to xerostomia, which contributes to the infection, generating an entire inflammatory and painful process that prevents eating, chewing, brushing teeth, tongue, flossing, leading to possible gum disease.
The most common side effects of chemotherapy are:
Sore mouth and gums

Dry mouth

Burning, swollen, or peeling tongue

Infections

Taste changes.
How can I protect my teeth during chemotherapy?
If you are undergoing chemotherapy, you can start by taking care of your dental hygiene at home; however, the first step is to see a dentist before starting cancer treatment. Subsequently, it is recommended to follow these steps:
Follow the recommendations given by your dentist.

Check your mouth daily, to see if there are wounds or  other changes

In case of xerostomia or inflammation you can use:

Drink lots of water

Suck on ice chips

Chewing gum or sugar-free candies

 A saliva substitute to keep your mouth moist

A lip moisturizer (such as Aquaphor®, Vaseline®, Eucerin Original®, or A&D® ointment) 4 to 6 times a day to prevent dry lips

Brush your teeth, gums, and tongue with an extra-soft toothbrush after every meal and at bedtime. If it hurts, soften the brush bristles with warm water.

Fluoride toothpaste

Do not use mouthwashes that contain alcohol, such as Biotene® PBF Oral Rinse or BetaCell™ Oral Rinse

Floss your teeth daily and clean them gently. If your gums are bleeding and sore, avoid the affected areas but continue to floss between your other teeth.

Rinse your mouth several times a day with a mixture containing ¼ teaspoon of baking soda and ¼ teaspoon of salt in a quart of warm water. Then rinse with plain water.

Dental prostheses that do not fit well can cause problems. This should be discussed with your oncologist and dentist, so they can determine their use.
These and other recommendations can be found at the National Institute of Dental and Craniofacial Research
Cancer drugs that can affect teeth
There are currently many drugs used to fight breast cancer,  each determined by the progress of the disease, its origin, and the clinical condition of the patient, among other variables. The vast majority can present adverse effects such as mucositis, dry mouth, or decreased saliva production due to changes in the salivary glands, canker sores, or sores in the mouth. However, they are not usually as severe in terms of side effects as  radiotherapy and chemotherapy
Tamoxifen

Raloxifene

Anastrozole

Letrozole

Aromatase inhibitors

Bisphosphonates

Everolimus

Cyclophosphamide

Capecitabine

Trastuzumab

Gemcitabine

Methotrexate

Palbociclib

Ribociclib Fulvestrant
These medications may be indicated alone or in combination with others, as indicated by the oncologist if hormonal therapy or a biological drug plan should be followed. If you require specific information about your treatment and how it affects your oral health, consult your pharmacist, dentist, or medical specialist; they will provide you with better information and recommendations.
What toothpaste is good for breast cancer patients?
Both a specific toothpaste and a good brush are essential for cancer patients. Below we recommend what type you should use if undergoing cancer treatment:
Use a small toothbrush with soft bristles. If your mouth hurts too much to clean with a regular soft toothbrush, you can buy a super-soft toothbrush at the drugstore. Some examples:

Change your toothbrush every 3 to 4 months or more often, if necessary.

Use fluoride toothpaste or fluoride baking soda, which allows you to gently clean your teeth.

It is best to use a paste that does not contain irritants or intense mint flavor.

In addition to fluoride, toothpaste for cancer patients should include xylitol. This natural sweetener prevents cavities and reduces damage to tooth enamel. In addition, it helps to secrete saliva and reduces the presence of bacteria in the mouth.

In addition to xylitol, toothpaste could also contain Betaine (an antioxidant and microbial agent capable of preventing many diseases related to teeth and gums) or allantoin to protect and revitalize gingival tissue and regenerate gums.

The mouthwash should be alcohol-free however, a mouthwash containing hyaluronic acid can be a great option.
There are many recommendations and good information available about breast cancer and how it affects oral health. To have greater control and participation in the individualized management of your case, it is necessary to consult your dentist or oncologist.
Contact us
If you have any questions about this or other topics, you can contact us at Channel Island Family Dental as well as our Facebook page. We look forward to your visit, and we will make a timely diagnosis. Our dentists in Oxnard, Saint Paula, Venture, Newbury Park, and Port Hueneme will be able to guide you toward the best treatment to take care of your health and give you back your best smile. 
Bibliography