Last Updated on: 3rd April 2023, 10:20 am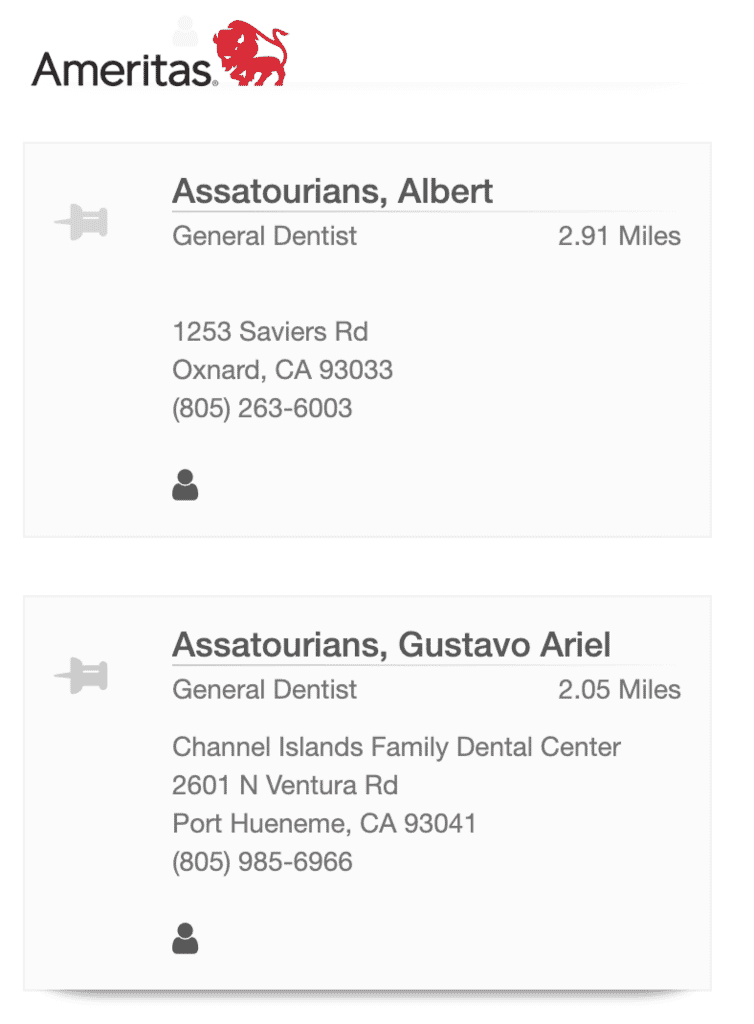 Channel Islands Family Dental Proudly Accepts Ameritas Insurance
Have you been searching for a trustworthy dentist that accepts Ameritas insurance near the Port Hueneme, Oxnard or Ventura communities? If so, make Channel Islands Family Dental your first-choice family dental office that accepts Ameritas patients. Now, you can take care of your teeth with confidence with help from affordable dental insurance.
A typical dental insurance plan will usually cover a percentage of the following: preventive care, basic procedures, and even some major procedures.
Preventive care includes your exams, cleanings, and X-rays. Here at Channel Islands Family Dental, we recommend you get cleanings twice a year. Basic procedures include fillings, extractions, and periodontal work, while major procedures include crowns, root canals, dentures, bridges, and implants. Of course, the best way to see if any of these procedures apply to you is to set up an appointment with one of our experienced dentists.
Fortunately, Ameritas offers its clients a wide range of dental plans. These plans include both dental insurance and dental discount plans, so you can find the coverage that best fits your current financial situation.
We are proud to offer a long list of dental services to fit the needs of our Port Hueneme and Oxnard clients. From teeth whitening to tooth extractions to wisdom teeth removal, you can trust our team to provide you with the most comfortable experience. We provide all our clients with a one-on-one experience from the moment you walk through our doors to the moment you check out.
If you are looking for a dentist that accepts Ameritas near the Ventura area, then look no further than Channel Islands Family Dental. Channel Islands Family Dental has two dental offices located in Ventura County with dentists that accept Ameritas— so it's safe to say you'll be in good hands at all times.
Our Channel Islands Family Dental locations are easy to find! Our Port Hueneme office is located near the CenterPoint Mall, and our Ventura office is located conveniently on N Ventura Rd.
For more information about the dental insurances we accept, or if you would like to schedule your dental appointment, please give us a call or feel free to reach out to our team of professionals by contacting us online. New patients can receive a free exam and X-ray by setting up their appointment now with our coupon. As always, we look forward to seeing you and your healthy smile soon!
If you are a new patient you can get a Free Exam And X-ray by making an appointment.