REQUISITOS PARA CALIFICAR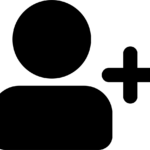 SER UN NUEVO PACIENTE
Debes ser un paciente nuevo para calificar a esta oferta.

NO TENER SEGURO DENTAL
Si no tienes seguro, calificas para esta oferta. Si tienes seguro, tu seguro generalmente pagará la primera visita.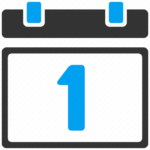 SOLO VÁLIDO EN EL PRIMER EXAMEN Y RADIOGRAFÍA
Esta oferta solo aplica para la primera cita que incluye un examen y una radiografía. No puede ser utilizado para otras citas.
Escoge el precio que deseas pagar
NUESTROS PACIENTES ❤️ NOS AMAN

My sister actually referred me to this Ventura location. I haven't had the best treatment at other dental offices in the past so I was looking for a new place with excellent care. I am so glad I found Channel Islands Family Dental Office Ventura they have met my expectations above & beyond. The staff is wonderful they are all so respectful & nice they make you feel comfortable & relaxed. Perla has been great with keeping up with getting all of my paperwork submitted to insurance. Approval has been fast and they are very quick with getting your next appointment scheduled & @ times that work best with your schedule thats a huge plus for me. It's been an amazing experience working with Dr. Nicholas Young he is the best dentist I've seen in a very long time. I plan to continue coming here as long as I can receive treatment from him. I trust him and know he's doing the best he can to do for the job that needs to be done and he cares about his work & patients. I absolutely recommend this office for emergency dental work and all general dental care. I've actually had my daughter's records transfered here as she will start getting her dental work done at this office location too and I'm going to look into the orthodontist they work with for my son. I'm putting my trust into this practice to care for my family's dental needs. Thank you Channel Island Family Dental Office Ventura for all of your dedicated work and making my dental experience great again. Mkhongelo E.
02:27 05 Apr 22
After many successful withdrawals with lilian wilson as my Trader, I feel bound to recommend her services. When it comes to crypto and FX trading management, She is without a doubt one of the best. Message her via Whatsapp:+17146989275
or Email: lilianwilson220@gmail.com

Jessica M.
17:34 27 Jan 22
I've always hated the dentist especially when it came to cavity fillings. My 2 experiences here have been nothing but great! The 2 Dr's who performed my fillings were quick and careful. I literally felt like I was out of there in 5 minutes. Made my experience an awesome one coming here.

Brandon S.
20:58 22 Dec 21
I had the quickest cleaning and x-rays of my life. Service and the staff team were fantastic. Highly recommend

Friendly and fast service, plus side they are bilingual for all patients' needs.


They are great team here they rock felt comfortable highly recommend this office superstars


Always so professional! Great group.
Siguientes
5 OFICINAS EN TODO EL CONDADO DE Ventura
OFICINA AL NORTE DE OXNARD
Nuestros servicios mas populares
Encuentra tu servicio!