Last Updated on: 30th May 2023, 08:48 am
In this article, you will learn how to relieve the sensitivity of the teeth and treatments. Currently, tooth sensitivity or dental hypersensitivity is one of the most common causes of dental pain that is described as an intense, sharp, stabbing pain—associated with loss of enamel, causing exposure of tooth parts such as dentin, cementum, and gingiva (gingival tissue). In addition, it can be related to diet, bad habits, poor brushing techniques and teeth whitening. However, when there is more than one etiological factor mentioned, it is necessary to classify the type of sensitivity to make a correct diagnosis and adequate treatment. 
This pathology, which is tooth sensitivity, occurs in a wide age range, being more frequent between the age ranges from 20 to 50 years, with a higher level of affection between 30 and 40 years. In addition, according to gender, women have a greater tendency to present sensitivity.
The objective of how to alleviate the sensitivity of the teeth is to make a correct diagnosis and thus be able to choose the various types of dental treatments to alleviate the sensitivity, always under observation and control with the dentist.
Tooth sensitivity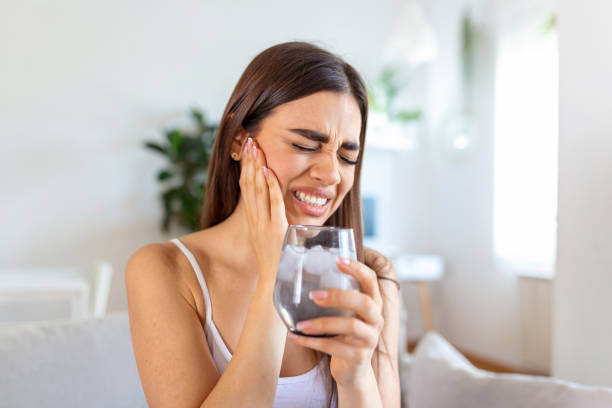 Tooth sensitivity or tooth hypersensitivity can be defined as a short, acute, painful sensation in response to various external stimuli. Strictly, hypersensitivity occurs when there is a severe and persistent inflammation of the pulp, accompanied by intense and continuous pain, compared to intense pain, but of short duration, and that ceases when the stimulus of tooth sensitivity disappears.
Prevalence
Dentin hypersensitivity can present as early as adolescence but is more typically found in the adult population. Studies on the prevalence of dentin hypersensitivity have reported very different levels, ranging from 4-57% in individuals within general dental practice settings.
There appears to be a slightly higher incidence of dentin hypersensitivity in women than in men, which can be influenced by oral hygiene and dietary practices. The highest incidence is currently in the age range of 20-49 years, with a maximum incidence between 30-39 years.
Etiology and influencing factors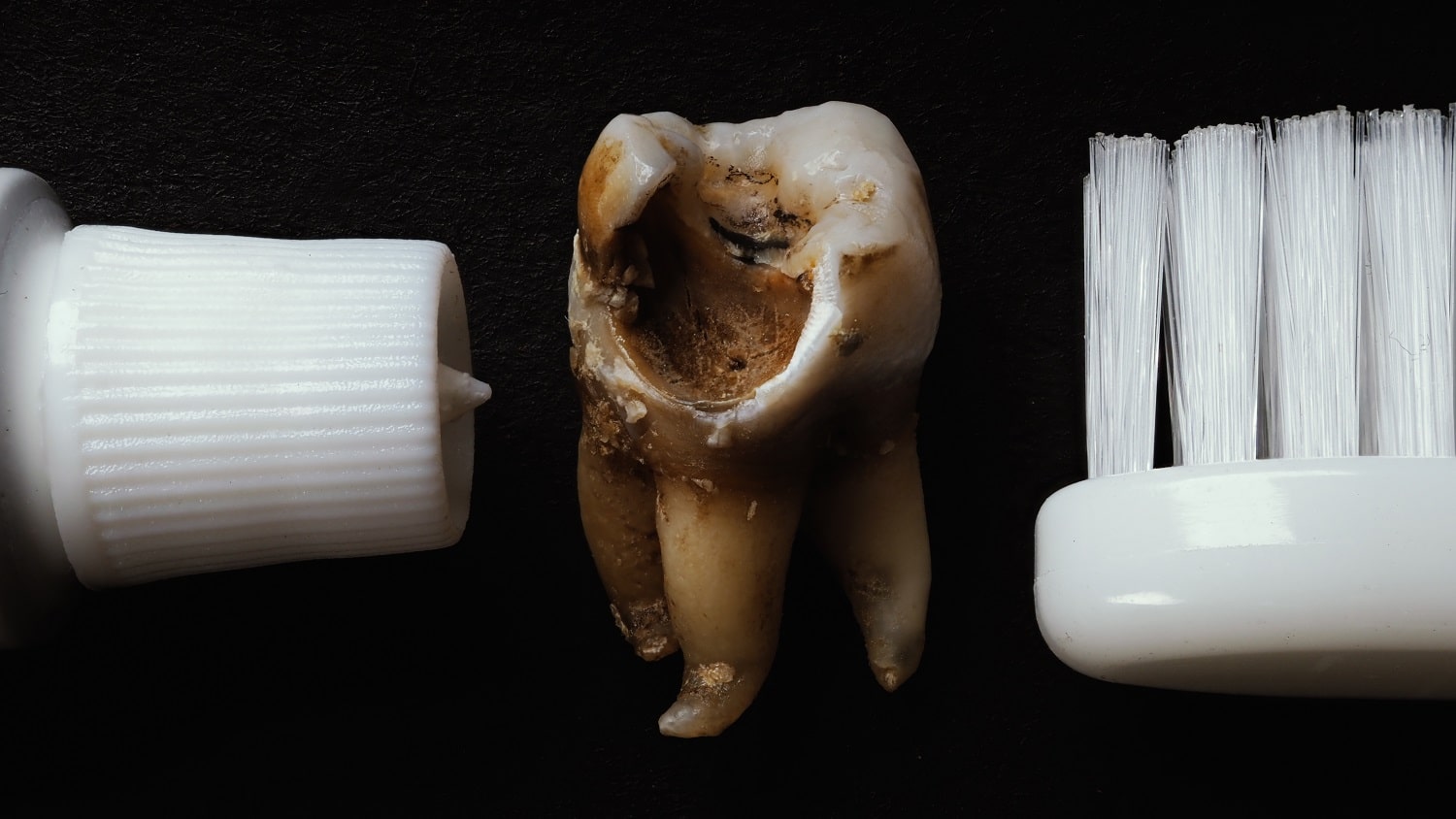 Tooth sensitivity may be caused by loss of enamel and gingival retraction
Attrition: P

hysiological wear resulting from the contact of the teeth on the occlusal and incisal surfaces. It occurs more often in men.

Abrasion: F

riction between an external element that causes wear.

Erosion: T

he progression of the loss of enamel and dentin that can be painful produced by acidic agents without the intervention of bacteria
Classifications
Primary dentin hypersensitivity
It is produced by interventions of known or unknown factors that influence pain, such as anatomical, predisposing, somatic, or psychological. In this type of pain, there is the absence of previous therapeutic maneuvers.
---
Secondary or post-operative dentin hypersensitivity
It is the painful response produced by the dentin-pulp complex as a result of the sum of aggressions and not as a consequence of the isolated action of a single stimulus. It is characterized by some previous restorative therapeutic intervention.
Diagnosis
Before starting treatment, it is important to consider confirming the correct diagnosis and excluding differential diagnosis.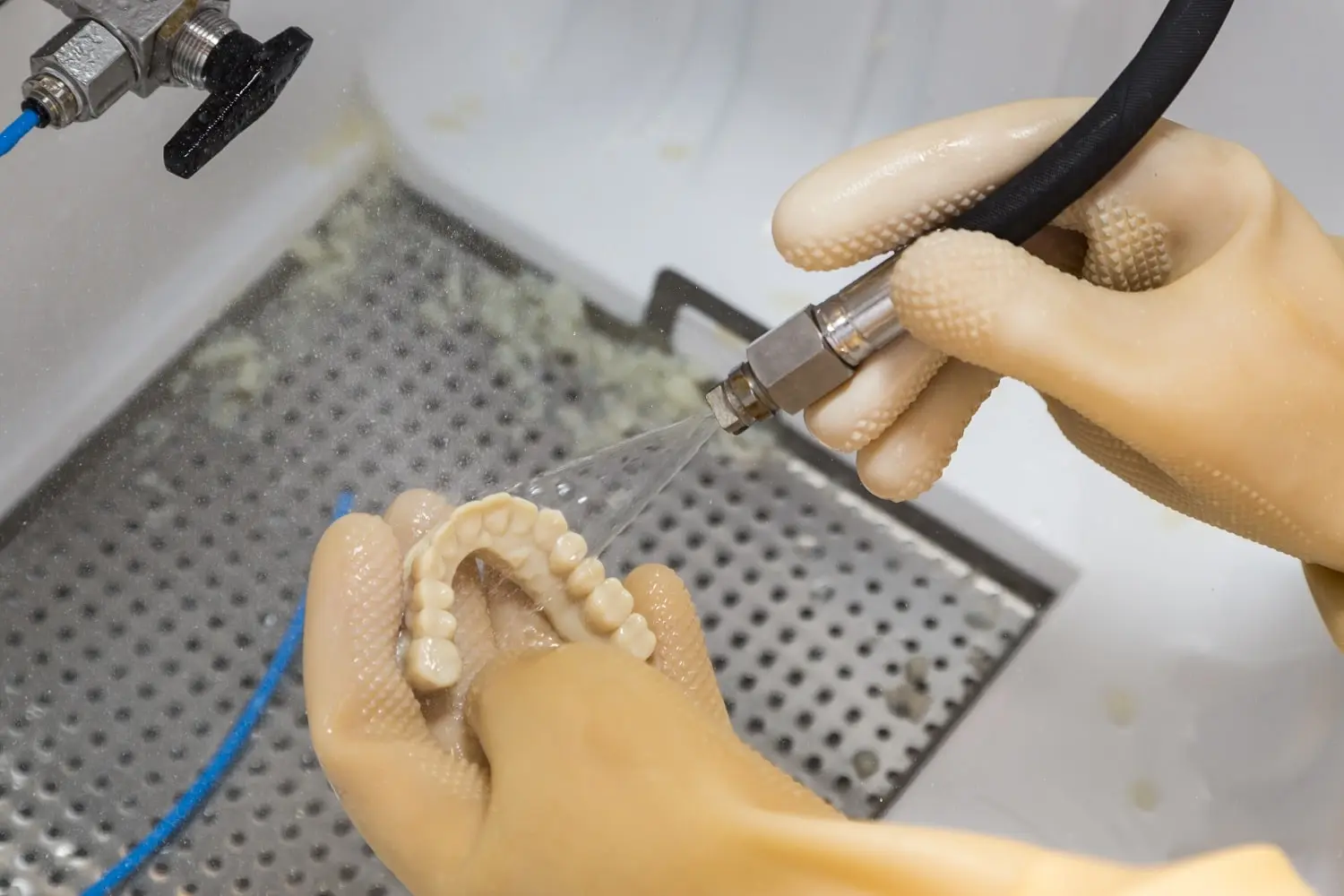 Cracked tooth syndrome, often in severely restored teeth.

Incorrect placement of dentin adhesives in restorative dentistry.

Fractured restorations.

Pulp response to caries and restorative treatment.

Inappropriate application of various medications during cavity floor preparation.

Lack of care when contouring restorations so that the tooth remains in atraumatic occlusion.

Gingival palatal sulcus and other enamel invaginations.

Chipped teeth causing exposed dentin.
Treatments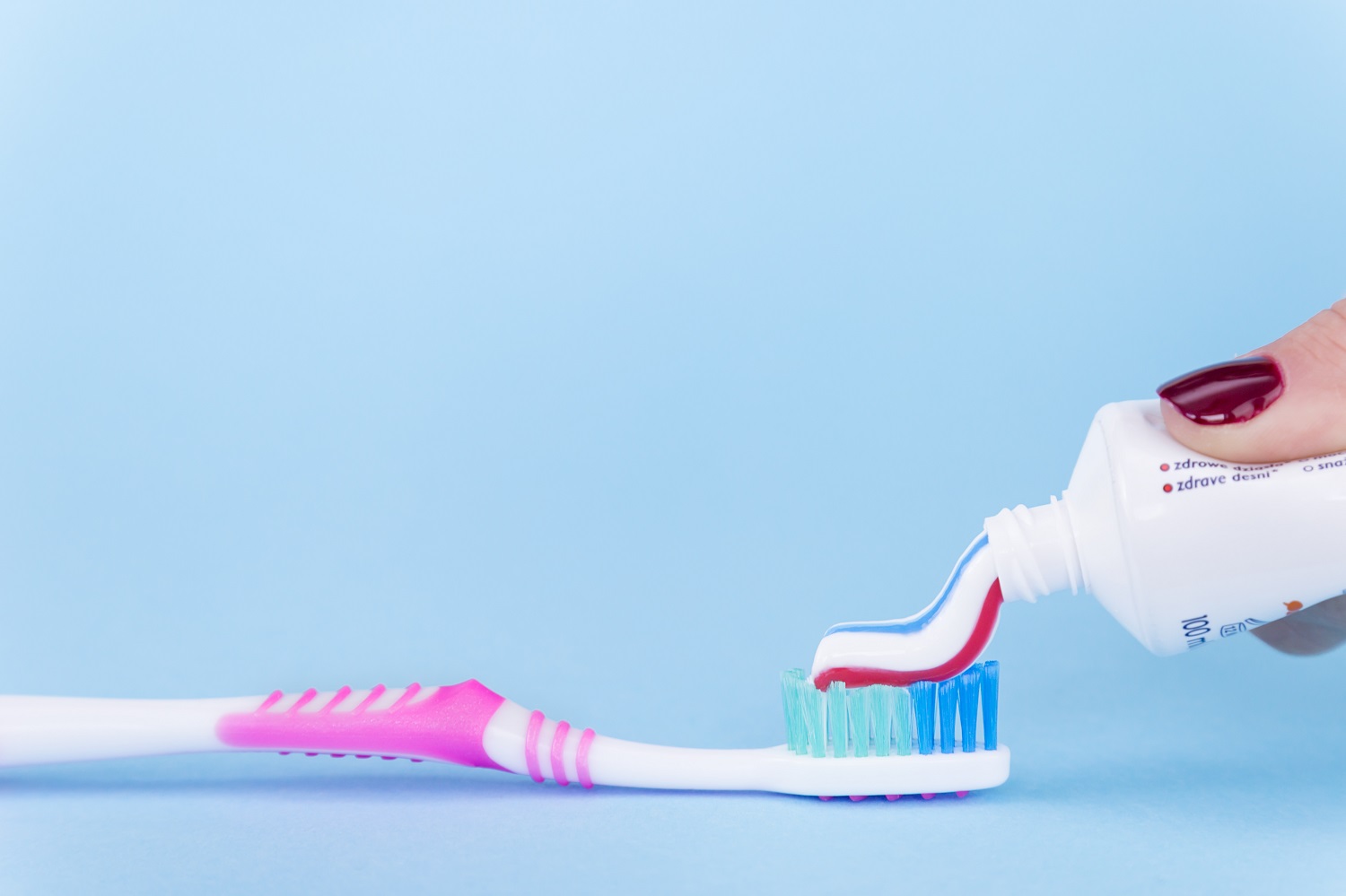 Treatment for dentin hypersensitivity can be administered professionally or for home use, depending on the degree of the problem and the dentist-patient preference.
1. Potassium nitrate: It is found in most toothpaste. It helps to desensitize the nerve fibers due to the high concentration that is usually found in the extracellular part. The efficacy of this agent has been proven when tooth sensitivity occurs due to root exposure.
2. Calcium phosphate: Helps reduce mineral loss and increases enamel stiffness. Its use is recommended after teeth whitening since between 55% and 100% of patients present tooth sensitivity.
3. 8% Arginine: Closes exposed dentin tubules and prevents fluid mobility within the periprocesal space. It is an amino acid that is present in saliva, and when combined with bicarbonate, it creates a set of positive charges, enhancing its binding to dentin, which is negatively charged. As a result, the closure of the tubules generates immediate relief.
Conclusion
It is concluded that through an adequate diagnosis and treatment plan such as the use of potassium nitrate, calcium phosphate, 8% arginine, they will help to determine the most appropriate management of each case of tooth sensitivity; always in constant observation and respective control with your dentist.
Contact us
If you have any questions about how to relieve the sensitivity of the teeth or other topics, you can contact us at Channel Islands Family Dental as well as our page on Facebook. We look forward to your visit and we will make a timely diagnosis. Our dentists in  Oxnard, Santa Paula, Ventura, Newbury Park, and  Port Hueneme will be able to guide you toward the best treatment to take care of your health and give you back your best smile.
Bibliography
1. Atria, Pablo, Sampaio, Camila, Rosas, Daniela, Córdova, Christian, Fernández, Eduardo, & Jorquera, Gilbert. (2019). Risk factors associated with tooth sensitivity in fixed dental prosthesis treatment. Literature review. Odontostomatology, 21 (33), 62-69. Epub Jun 1, 2019. LINK
2. Achachao Almerco, Kelly, & Tay Chu Jon, Lidia Yileng. (2019). Therapies to decrease tooth whitening sensitivity. Revista Estomatológica Herediana, 29 (4), 297-305. LINK
3. Villavicencio JJ, Xaus G. Diagnosis and treatment of dentin hypersensitivity. Dental Magazine of Chile. 2010; 101 (3): 17-25. LINK
4. Rosas, Daniela, Chaple Gil, Alain Manuel, Fernández, Eduardo, & Jorquera, Gilbert. (2019). Prevalence and intensity of postoperative sensitivity during fixed prosthesis treatment. Cuban Journal of Stomatology, 56 (3), LINK