Last Updated on: 24th November 2023, 08:44 am
vaping and dental health
Currently, everyone has easy access to information associated with harmful health consequences of tobacco use and how this can affect your dental health. This negative impact on the heart, lungs, and other systems that affects over time due to tobacco smoking also increases dental problems, such as: 
Dental plaque buildup

Chronic bad breath

Dental stains

Gum diseases that affect the teeth and their supporting structures.

Significant increase in the risk of oral cancer.
¿What is Vaping?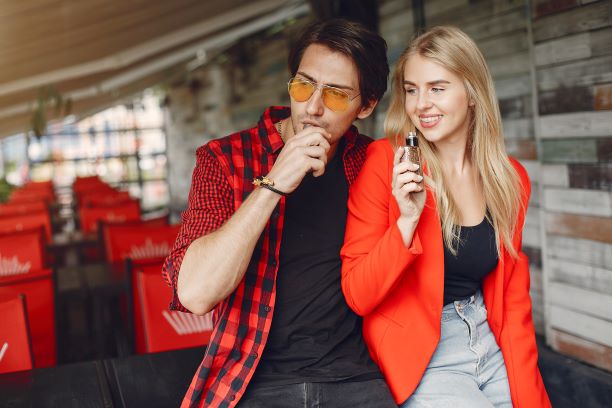 Taking into account the harmful effects of smoking tobacco or any other type of substance and the reduction in lung capacity, in recent years the use of e-cigarettes has taken a great boom and is often referred to as vaping (vaping, vaporizing, vape), as many people consider these to be safer, harmless and a tobacco-free alternative to traditional smokin
¿How do these cigarettes work?
These portable electronic devices contain a liquid that generates vapor with different nicotine levels, and heat is supplied by a battery. Sometimes they seem like pens and are often marketed with different flavors and scents, which is very attractive to young people such as teenagers.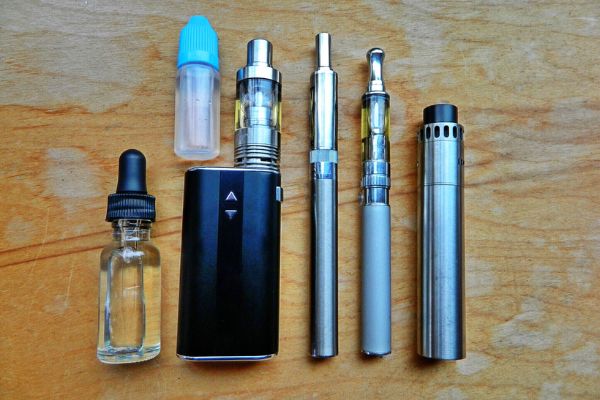 The main components of electronic cigarettes and vapers are: a battery, an atomizer, a chamber and a mouthpiece. When turned on, the battery powers the atomizer which heats the waxes, herbs or oils in the chamber and these are then inhaled through the mouthpiece.
The main reasons why they prefer to vape are
Attempt to quit smoking

Thinking of vaping as a less harmful alternative

Avoidance in smoke-free areas

Recreational enjoyment: when it comes flavored
A study conducted by the FDA reported an increase in e-cigarette use in high school students from 1.5% in 2011 to 20% in 2018. Worse yet, 5% of high school students nationwide reported using electronic cigarettes.
Electronic cigarettes, which are supposed to be a substitute for adult smokers who are trying to quit smoking, have quickly become a risk among teens and young children.
Here's what you should know about Vaping and Dental Health
Unlike traditional cigarettes, electronic cigarettes or vaping sometimes contain higher nicotine content (equivalent to 20 cigarettes) and inhaling these high concentrations can cause seizures and convulsions. Additionally, e-cigarette fluid contains propylene glycol, glycerin, benzene, formaldehyde, flavoring agents, and other chemicals that are toxic and extremely harmful to the mouth, throat, lungs, and heart. All these components associated with nicotine, which is highly addictive, can generate cancer over time.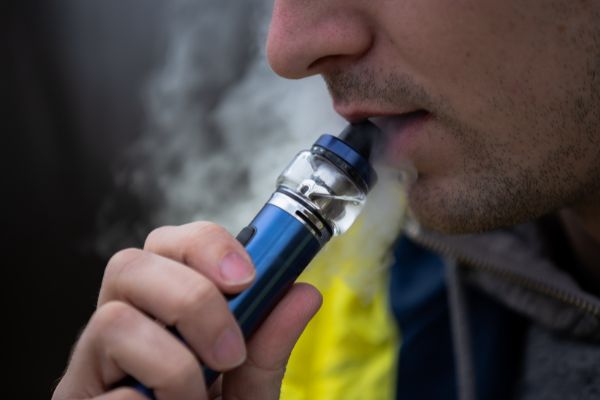 Despite being a vape, they do not produce water vapor, an aerosol is generated that contains

ultrafine particles that eventually reach the lungs of those who inhale it.

Ultrafine particles that are inhaled deep into the lungs contain volatile organic compounds, carcinogenic chemicals, and heavy metals like nickel, tin, and lead.

On the other hand, overheating of this device may cause the battery to explode.
A) Harmful effects of vaping on oral health
Nicotine, whether smoked or vaped, restricts blood flow to the oral cavity, causing various problems with the periodontium that affect not only the gums but also the bone and other supporting structures. Also, it can cause dryness in the mouth, chronic bad breath and other problems. Some examples are:
Flavored vapes can double the growth of dental plaque and decrease enamel hardness by 27%. Over time they cause stains on the teeth.

Propylene glycol, although it has a sweet taste, can cause irreparable damage to the

enamel and gums (discoloration and deep stains).

The effect of nicotine is much worse, since it decreases the immune defense response against microorganisms in the mouth, stains the teeth and affects the gums.
B) Serious consequences:
Most electronic cigarettes contain nicotine, which is well known as an addictive substance. Nicotine has very serious effects, especially on brain tissues. It can harm the development of the brain, primarily affecting the parts of the brain that control attention, learning, mood, and behavior.
This substance activates the pleasure centers in the brain and becomes highly addictive in a short time. Nicotine absorption occurs faster with vaping, giving users a quicker high than traditional cigarettes and leading to a greater addiction due to the stimulation and pleasure it quickly provides.
Importance in the family, society and your dentist
Veneering refers to the superficial covering placed on a surface. In dentistry, natural tooth-colored material is used as a thin shell on the surface of the tooth to enhance its aesthetics.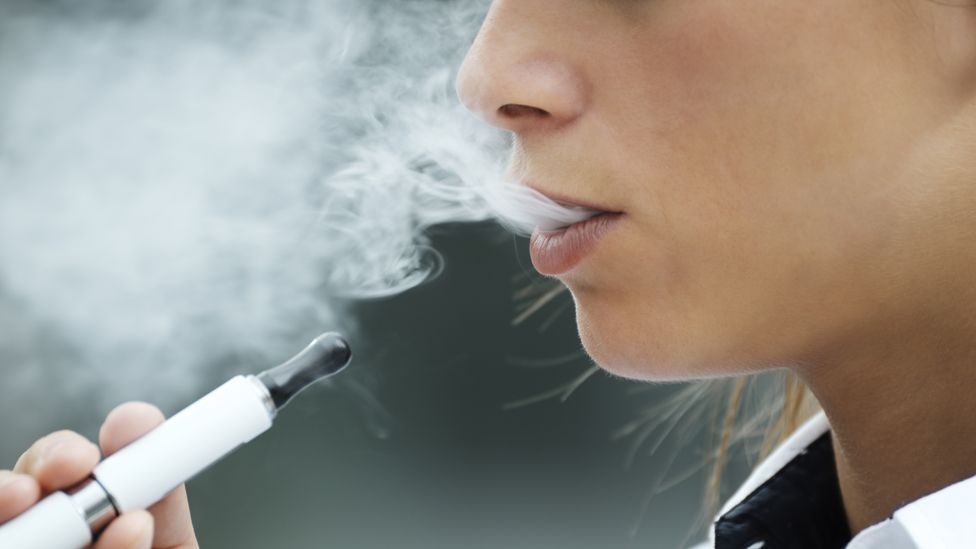 This is indicated in:
Discoloration of teeth (stains not removed by bleach or to avoid the side effects of bleach).

Fractured teeth

Abnormal shape

Correction of minor mispositioning of teeth

Repair of an already placed crown or bridge
Veneers that  mask  are also known as laminate veneers. Based on the material used, these veneers can be of porcelain, composite, or resins. Veneering is a type of cosmetic dental procedure  done for the front teeth or  teeth that form a part of your smile line. It makes the surface of your teeth appear smoother and cleaner.
Contact Us
If you need help contact us at Channel Island Family Dental, as well as on our Facebook page. At Channel Island Family Dental, we are always attentive to your needs to make a timely diagnosis. In addition, our dentists in Oxnard, Santa Paula, Newbury Park  Ventura, and  Port Hueneme will guide you to the best treatment to give you back your best smile.
VAPING AND DENTAL HEALTH
VAPING AND DENTAL HEALTH VAPING AND DENTAL HEALTH VAPING AND DENTAL HEALTH VAPING AND DENTAL HEALTH
VAPING AND DENTAL HEALTH VAPING AND DENTAL HEALTH VAPING AND DENTAL HEALTH VAPING AND DENTAL HEALTH