Last Updated on May 30, 2023 by Dr Gustavo Assatourians DDS
Diet and oral health 
It is usual to hear that children should not consume candies because it will affect the health of their teeth, "if you eat candies you will have cavities" we repeat them many times even without understanding why or how and is this statement true?, It only affects children kids? Now we will understand a little more about it.
Do you know the affects your diet has on your oral health? Usually when we're out and about exercising, hiking, staying active, we're always thinking about which foods will benefit our body and energy levels but we forget that these foods will benefit our teeth as well.
1) Do sweets cause tooth decay?
Dental caries, as well as other diseases of the oral cavity, have a multifactorial origin, that is, multiple factors intervene to develop in the mouth and one of these factors is the quality of the nutritional substrate of the oral environment.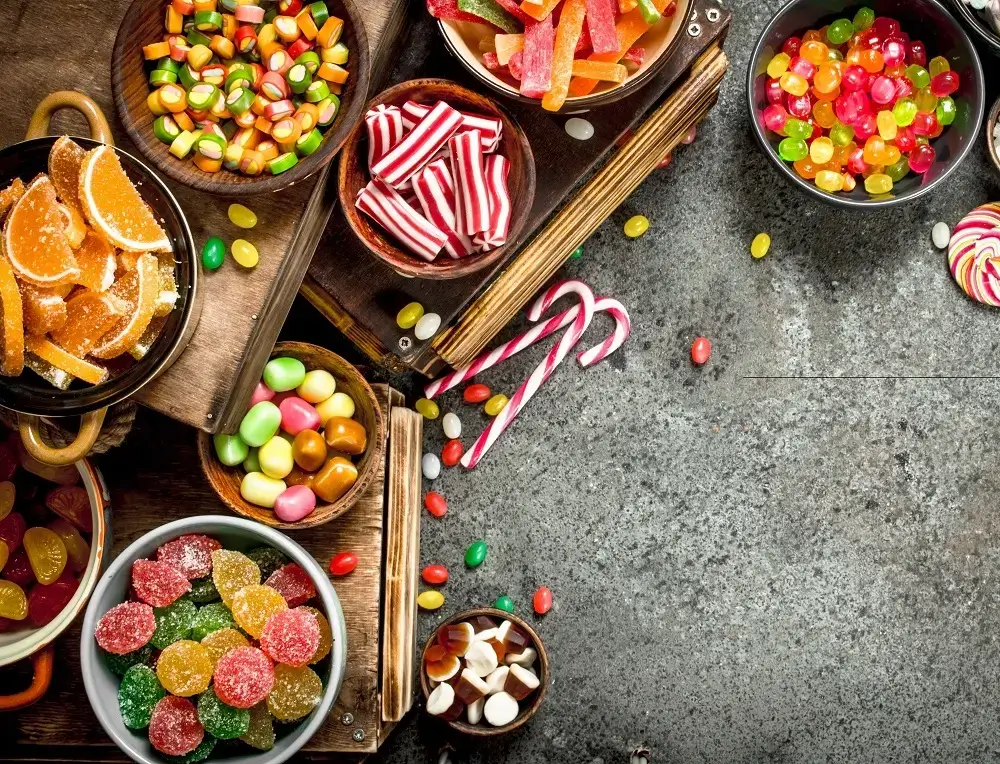 When the various factors are grouped together and a suitable substrate is added to these, oral disease will develop, sugars decompose favoring the formation of bacterial plaque and these adhere to the tooth surface and gums and if they are not removed in time, they occur a series of chemical and microbiological reactions that will trigger diseases such as tooth decay or periodontal lesions.
2) Relationship between diet and oral health
Dental caries and periodontal disease are closely related to diet, since there are dietary elements that promote or reduce their development.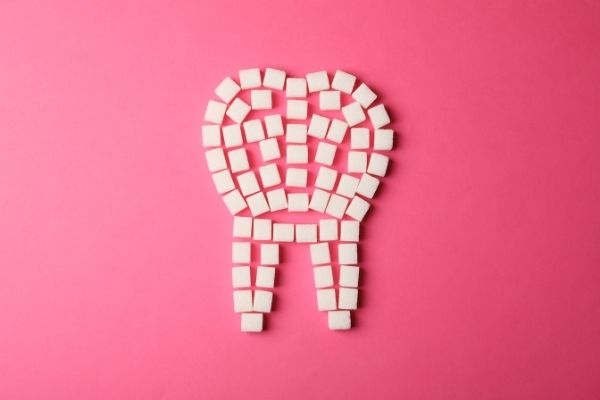 In periods of tooth formation, foods rich in calcium, phosphors, vitamins A, C and D are of great importance in the diet, so it is recommended to pregnant and lactating women, as well as in children under 12 years of age. , the ingestion of adequate amounts of milk, egg and citrus fruits. Minerals fulfill numerous functions in the body, the role of calcium, phosphorus, magnesium and fluorine, which are among the most important constituents of calcified tissues, stands out. Optimal concentrations of them guarantee a greater resistance of the tooth to cavities and periodontal diseases.
The vitamin deficiency in the diet also brings with it a greater susceptibility to both diseases, a decrease in the intake of vitamins A in the pre-eruptive period, produces unfavorable changes in the formation of enamel, dentin, pulp and alveolar bone. In the enamel ameloblasts atrophy, it is formed subsequently, it is hypoplastic, it helps the accumulation of fermentable carbohydrates and oral microorganisms, in the same way it can occur with vitamin C. Vitamin D deficiency also intervenes in the formation of cavities and periodontal diseases, as it participates in the metabolism of calcium and phosphate.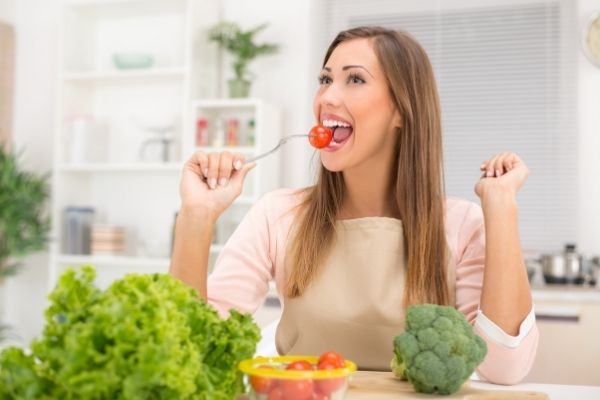 Nutrition and diet can affect teeth in three ways: by affecting the structure of teeth (and thus appearance), by causing dental caries and by eroding teeth. The importance of dietary sugars in causing dental caries is clearly established and a reduction in consumption of non-milk extrinsic sugars recommended by government. The Health Education Authority has played a major role in promoting this aspect of dietary advice. Interest in this topic has increased recently and it seems probable that malnutrition enhances susceptibility to dental caries, and possible that it increases susceptibility to enamel defects especially in areas with moderate to high levels of fluoride ingestion. The prevalence and severity of dental erosion is likely to be increasing. Preliminary studies indicated that fluoride helps to protect teeth against erosion, especially in people with a vegan or vegetarian diet, but more research is needed.
Contact Us
If you have any questions about this or other topics, you can contact us at Channel Island Family Dental as well as our facebook page. We look forward to your visit and will make a timely diagnosis. Our dentists in Oxnard, Newbury Park, Santa Paula, Ventura and Port Hueneme will be able to guide you towards the best treatment to take care of your health and return your best smile. DIET AND ORAL
DIET AND ORAL HEALTH, DIET AND ORAL HEALTH, DIET AND ORAL HEALTH, DIET AND ORAL HEALTH, DIET AND ORAL HEALTH, DIET AND ORAL HEALTH, DIET AND ORAL HEALTH, DIET AND ORAL HEALTH,